An informal guide to co-op for international students
Northeastern University is well known for its cooperative education program or co-op. Co-op is a gateway, especially for international students to gain professional experience during their programs of study and enables students to set up clearer goals for their career development.
Not too sure about the co-op application process for international students? Read on to learn about it.
Types of Co-ops
You can choose to do any of the following three types of co-op during your study:
Full-time: 6 months (January to June or July to December)
Full-time: 4 month (Summer, Fall or Spring)
Part-time: 20 hours per week + courses (Summer, Fall or Spring)
General Application Requirements
Students must have completed two semesters of study before applying
Have a 2.0 or higher GPA
Take the one-credit co-op preparation course before starting your applications (this requirement does not apply to graduate students).
If you are an undergraduate student or at the School of Law. You must have the correct pattern of attendance (POA) to access NUcareers.
Requirements for International Students
Once they have accepted an offer, international students must complete the following requirements before starting their co-op:
Attend a Curricular Practical Training (CPT) Informational Session for international students interested in co-op. CPT is an authorization, granted for international students, to do their co-op, internship, practicum, clinical and corporate residency. It is very important to attend this session because the whole process of getting CPT can be more complicated than you thought.
One of the things that might be mentioned in the session can be, for example, that if you go over 12 months of CPT work, you will risk losing your Optional Practical Training (OPT), an authorization you need to work in the U.S. after graduation. So if you're planning for a Co-op, don't forget to check out the OGS event calendar to find out when and how you can register to attend a session.
Application Process
Now that you have met all the requirements above. Here's the application process:
1. Make an appointment with your co-op coordinator
Talk about your career interests and goals with them, this will help them suggest Co-op options that suit you the best. You can set up appointments with the Co-op coordinator at your department via Career Counselor Appointments through the portal of myNEU.
2. Prepare your resume or portfolio
A good resume is the first thing you need for your co-op application. Your co-op advisors is the who you can and should come to for help with resume writing. They frequently work with and talk to both employers and students so they understand what employers want, as well as what skills or strengths students have that they might not think of adding in the resume.
Your academic advisor can also help, especially with technical vocabulary describing skills specific to different industries. Northeastern University also offers free access to VMock, an online resume-review tool that uses language processing and machine learning to provide instant personalized feedback on your resume based on criteria gathered from employers and on resumes from other students at Northeastern.
You only need to sign up with your husky account, then upload a PDF file of your resume and wait a few minutes to receive very detailed feedback of how you can optimize your resume to fit with what employers usually look for.
Some companies do ask for cover letters, portfolios or samples of your work – usually in the form of a PDF file. However, if you have a WordPress blog or your own website, don't hesitate to include a link in your resume.
3. Upload your resume and cover letter on NUcareers, Northeastern's job and co-op application system.
4. Apply through NUCareers
When you click on the Cooperative Education link on NUcareers, you can see the co-op dashboard. You can search jobs, look for upcoming events and upload your resume and cover letter here. To help you get started on your co-op search, NUcareers has put together how-to articles, video tutorials and FAQs. Have more questions? Ask your co-op coordinator.
When to start the application process?
Start planning at least one semester before you apply. You should think about what experience you can get that might be valuable to your application to a company you are eyeing to apply. Get yourself ready, then start the application process as soon as possible – this means as soon as NUCareers site is open to you. You can confirm this with your Co-op advisor. Starting early will give you a head start because there might not be as many vacancies for good jobs the later you start applying.
What to do when you receive an offer?
For international students, unfortunately, this is not the end of the process. There are a few more things you need to do:
Check with your employer about the Co-op start and end date. This end date should not exceed your current "Program End Date", found on your I-20 (check your I-20 now!). If your Co-op end date goes beyond your program end date, then you need to file a Program Extension Request to the Office of Global Services.
If that's not the case then hooray! You can now apply for your CPT. But if you start working before the CPT is approved, you could risk losing your immigration status in the U.S. So do this as soon as you receive the offer.
If you haven't already obtained a social security number, you can do so following these intructions.
Want to do a co-op outside of the U.S.?
Doing a co-op in the U.S. works to your advantage if you want to continue your career in the here after graduation. But there are also opportunities for you to go abroad.
Students who are interested in international co-op programs should start planning at least six months before the application deadline. Scholarships for international co-op are also available. There are also global scholarships available.
What does co-op look like for students?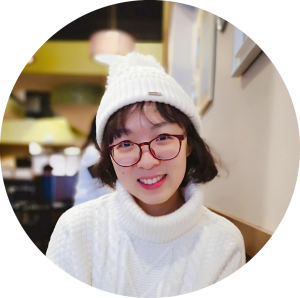 Yumeng Ren, Graduate Student, School of Journalism
Position: Editorial assistant, Full-time at TechTarget, Newton
Payment: $14/hour
My Co-op Experience:
My work is a good mix of writing and visual editing, so I enjoyed it a lot and always expect new things to happen each day.
My advice:
Communicate with your co-op coordinator to estimate your chances to get a co-op position. You can also get a couple of recommendations from your co-op coordinator.
Figure out, in advance, the materials your interviewer might need from you, such as your resume, writing samples or clips you want to show. It would also be good to build your portfolio and Linkedin profile. And always print out extra copies.
Let your employer know your capabilities. Be clear about what you expect to learn from the co-op experience.
Be prepared to ask questions related to the company and position. Show your curiosity and your enthusiasm to work there.
Give your interviewer a copy of your resume and clips after the interview and remember to send out a thank you note later.
Ruobing Su, Graduate student, School of Journalism
Position: Marketing and communications assistant, full-time intern at Northeastern Crossing, Boston
Payment: $19/hour
My Co-op Experience:
I'm not a graphic designer. I told my boss at that time, but he said you are not a graphic designer but you design the flyers and red cards very well. So, I guess that's something I learned from my current co-op that you can actually do something you think you are not good at, and also that takes time and you need to take that challenge.
My advice:
If you are particularly interested in a certain field, use it as a keyword for job searching.
Learn about the positions you apply to and see if your skills match the requirements.
Familiarize yourself with one or two projects you are proud of. Talk about them during the interview.
When you are not sure what to say during the interview, give yourself three seconds to calm down.
For international students, English can be a problem. But don't worry if you have an accent, or you can't explain yourself well enough. Just calm down and speak slowly. Be proud and confident about yourself. Take your time.
Jieru Xu, Graduate student, School of Journalism
Position: Marketing intern, part-time, World Music/CRASHart, Boston
My Co-op Experience:
Every one respect me in the co-op company, so I like this co-op. I'm the marketing intern, so my daily job is basically carrying out many aspects of the marketing plan and publicity campaigns for an annual series of concerts.
My advice:
Students should make sure they are qualified for the job before the interview. Otherwise they may not feel confident. Also, be prepared to talk about your work experience in details, so the employers will get the sense that you can handle tasks.
Jianuo Han, Graduate student, School of Journalism
Position: Marketing Intern, part-time at Beyond Remarkable, Boston
Payment: 12.5$/hour
Han didn't get a co-op through NUcareers, but she found an internship on her own through Indeed.
My Co-op Experience:
I enjoyed it because my boss and my colleagues, they are nice people. We can discuss the stuff in a very harmonious way and it's very comfortable to stay in the working space. The atmosphere is very good. We can enjoy the free milk tea, coffee in the bar area. Also, if I can accumulate 200 people to attend our speech, I can get a 50-dollar bonus. If you work hard, they will pay you more.
My advice:
I was upset when I didn't get any [reply] from my co-op interviewers. I needed a job and had to try other ways to get one. I tried to search online and just typed in the keywords, like "internship Boston." Several results then popped up. I found my job through Indeed, a job listing website.