My thoughts on Boston's infamous public transit
Tuesday, 12:53 p.m.
Jogging across the pedestrian crossing to Malden Center station, I hurriedly swipe a few commands into my phone to pull open the MBTA schedule. The app says that the inbound train is due to depart in 48 seconds.
Already feeling quite harried and loathe to run with a bag full of schoolwork, I break into a run anyways.
I glance up at the train schedule sign while running to the gates and read "Forest Hills train stopped 1 stop away." The urgency fades as I tap past, heading up the stairs to await the train. I estimate it will be about a minute or so before the train actually arrives.
So I wait a minute.
Then three.
…And a couple more. Twice or thrice the announcement system drones, "The Forest Hills train is — stopped — one — stop away."
Internally, though I know being a couple minutes late to my meeting won't be too bad, I'm cursing the MBTA, Massachusetts' sole public transit system. I'm also dearly missing the Seoul Metro Subway — its timeliness, cleanliness and its decidedly not-like-the-T-ness.
I end up being four minutes late to my 1:30 p.m. meeting.
But not everyone has this much luck with the T system. After a derailment in June, Red Line riders were warned to expect delays up to 20 minutes for the service until September.
Since July, Orange Line commuters from Wellington to Oak Grove stations have taken shuttle buses after 8:15 p.m. due to scheduled maintenance. This maintenance is scheduled until Dec 19, on top of the construction between Ruggles and Sullivan Square every weekend that started in September.
Just this past year alone, the MBTA had several incidents: derailments on the Red and Green lines, a fire on the Orange Line, partial shutdown of the Blue Line following a power problem and the list goes on.
Although it may not be enjoyable to ride public transit during peak rush hours, the Seoul and Tokyo subways have been consistent in my experience. The train cars are wider allowing for more passengers, they don't spark or shriek hellishly when making turns through dense concrete bowels of the underground, and certainly do not run separately from scheduled arrival and departure times.
The fare is also based on the distance traveled, instead of the staple $2.40 subway fare with the Charlie Card and $2.90 per Charlie Ticket. On the Seoul subway, a trip of up to 10 kilometres (a little over 6 miles) only costs 1,250 won, which is about one U.S. dollar. Small increments are added for additional distance traveled, but the cost is still very low compared to the flat MBTA bus and subway fares.
For an additional comparison of convenience, the Seoul subway's Line 2 is the metro's "circle" line with 51 stations and a total distance of 60.2 kilometers (37.4 miles). It would allow, in Boston's terms, an individual to travel from Malden to Cambridge in around 20 minutes or less.
With the MBTA, said individual would have to take the Orange Line south to Downtown Crossing station, then transfer to the northbound Red Line train to Alewife. This trip would take roughly an hour one way.
The Seoul Metro is not the only subway system with the convenience of a circle line.
In Japan, the Yamanote Line is known as Tokyo's most important train line. It stretches 34.5 kilometers (about 22 miles) in a circle that connects Tokyo's major city centers. A trip around the whole circle takes approximately one hour, according to the Japan RailPass official site.
Berlin's underground metro system is called the U-Bahn and is accompanied by the S-Bahn that runs above ground. The S-Bahn's ring line, or the "Ringbahn" runs around Berlin's city centers for about 37 kilometres. It has a total of 27 stations and takes around one hour for a complete loop.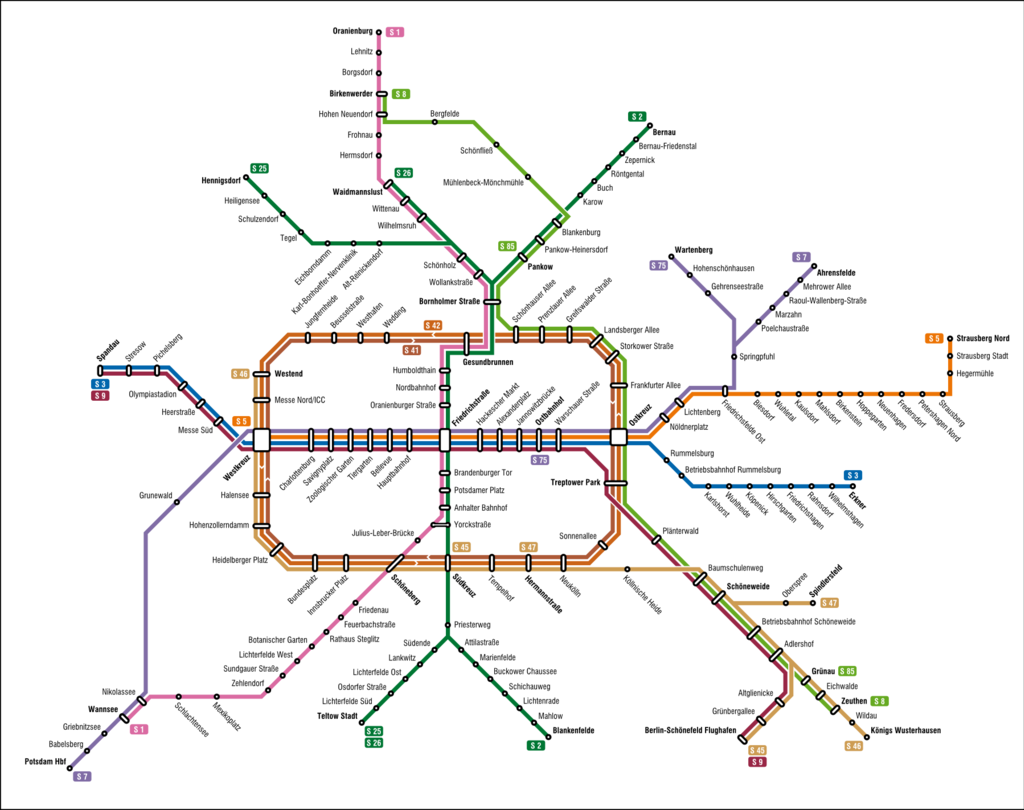 The average commuter pays a single fare ticket for a set amount of time. While this system prevents the individual from going back towards the station of their initial departure, it allows for cheaper overall travel should the individual make short stops in between their final destination within the two-hour limit.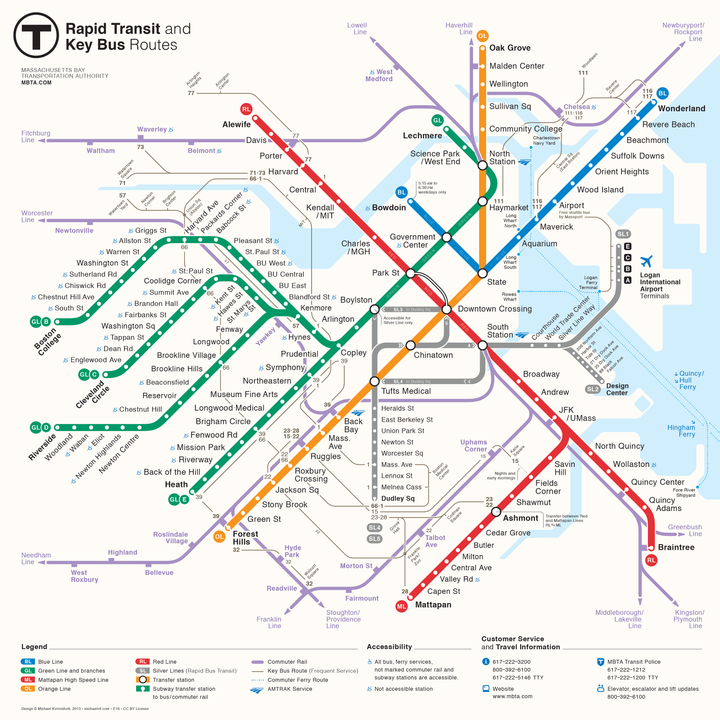 Just this year, Wallethub ranked Boston the 2nd best city for public transportation in the U.S..The ranking is based on categories including "accessibility and convenience," "safety and reliability," and "public transit resources."
Why then, despite America's position of power in the world economy and its long list of fast-growing cities, does it lack clean and efficient public transit systems?
One of the main reasons, I think, would be the "driving" culture in the U.S. Many countries, such as South Korea, Japan and Germany have densely populated, limited land. In comparison, the U.S. has a low population density per square mile.
Another reason would be due to the presence of "Big Oil." These fossil fuel companies depend on business from automobile companies. Heavy lobbying to Congress to curve budget for public transportation often turns the tides in their favor.
Late 2019, the MBTA posited a plan to "electrify" large portions of its Commuter Rail, which would effectively cut down on diesel fuel consumption and carbon emissions.
While the project timeline was for 2018 through 2019, recent incidents make one wonder just how long it will take to improve the T in its entirety.
It might be really, really long.