Local Thai NGO fights sex-trafficking of children
When Boom Mosby first began the HUG Project in 2011, aimed at helping children who had been sex trafficked, she said it stood out: Few non-governmental organizations, or NGOs, specifically targeted anti-trafficking in Thailand and there was little law enforcement. Police often chased offenders but rarely spoke to victims of these cases. 
Now, Mosby's HUG Project in the city of Chiang Mai works with law enforcement and the government to prevent child sex trafficking. To date, the HUG Project has assisted 141 child victims of sex or human trafficking and held 942 training workshops for law enforcement, Mosby said. She was recognized in 2017 by the U.S. Department of State Trafficking in Persons, or TIP, and was awarded the "hero" title, the first Thai woman to receive this honor.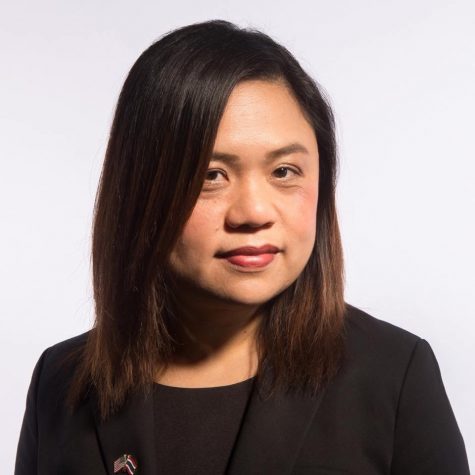 "In the beginning, not understanding where the government stands was the main difficulty," she said. "But now I'm working on making a bigger impact and working hand-in-hand with the government." 
The sex trade in Thailand has been a large issue for many decades. The Thai sex trade took off during the Vietnam war when hundreds of thousands of American soldiers visited cities like Pattaya, according to Carter Quinley, who spent a decade working for anti-trafficking organizations in southeast Asia, including Thailand.
It was not until the late 1990s and early 2000s that laws concerning human trafficking such as the Prevention and Suppression of Prostitution Act, or the Child Protection Act, were put into place. Currently, Thailand sits at a Tier 2, a moderate level, according to the TIP report published in 2020.
Despite still having a significant number of cases, "the government demonstrated overall increasing efforts compared to the previous reporting period," the TIP report stated. The anti-trafficking efforts include educating government officials who deal with trafficking cases as well as actively investigating cases thoroughly. Much of these efforts are encouraged and pushed by the work of NGOs such as the HUG Project. 
The catch for NGOs is that, by law, they are unable to investigate, which can only be done by government officials, such as police. They are, however, able to conduct fact-finding research, using open source information or by talking and working with licensed social workers, according to Mosby. 
Therefore, Mosby emphasized the importance of having a good connection with Thai government officials and working together to educate them about how to handle trafficking cases. The HUG project, for example, focuses on three areas: prevent, protect and restore trafficked victims. 
Their three-part model is aimed at preventing, protecting and restoring children who may be in danger of, or have been victims of sex or human trafficking. In their prevention programs, Mosby and her team bring together Thai prosecutors and police to work with school programs, teaching them internet safety, safe communication and the ability to recognize if a situation seems harmful. To date, they have taught their internet safety course at 13 different schools, according to their website. 
"Protection" mainly comes through supporting law enforcement investigate cases, which includes assisting with victim identification or open-source fact-finding. The team also advocates on behalf of victims, providing and connecting them with legal resources if needed. 
In the aftermath of victims being rescued, the HUG project also provides resources and aid to restore survivors. This includes trauma counseling, which Mosby says can be difficult  because counseling is stigmatized in Thai culture. Their approach is victim-centered, working with the children and providing them with the support that they think they need, which the team has done for 141 child survivors. 
In the time that Mosby has operated the HUG project, their team has marked several milestones. When child porn laws were changed in 2015, their team worked with the government to form a task force to focus more on these types of cases. They have also worked with prosecutors to promote child-friendly justices and a child-centered approach in the child interview rooms.
"The goal is to work with the government and create sustainable solutions," she said. "So many NGOs prefer working against the government." 
However, the NGO sphere is not without its challenges. With social media, the number of cases reported to the police and to NGOs like the HUG project has been overwhelming, especially during COVID-19. Despite wanting to help each and every victim, it is a challenge when they are unable to keep up, Mosby said. 
"One thing is just to get other people to be dedicated," Mosby said. "We need more people, we struggle with case load."
Despite its challenges, the HUG project continues to look forward to implementing meaningful change into the Thai enforcement system. In the next five years, they plan to promote more child-friendly policies within the courts that hear these cases as well as help law enforcement improve their standard procedures. 
"At the end of the day, if there are things only NGOs can do, it means the government isn't taking the initiative to do their work, and so partnership is so critical," Mosby said. "We exist not to exist. The work needs to [be transferred] back to the government."