Film that documents China's rural poverty removed from Chinese streaming platforms
A film about poverty in China's rural areas was withdrawn from all Chinese online video streaming platforms, provoking debate about artistic freedom and how social outcasts are dealt with. The disappearance happened shortly before the country's Communist Party congress meets in mid-October.
The film, "Return to Dust," was directed by Li Ruijun and first debuted at the Berlinale International Film Festival in February. It had disappeared across websites by Sept. 26. Searching for "Yin Ru Chen Yan," the movie's Chinese title, returns a page saying "no related content," according to the images circulated online.
Li, born in 1983, is known for filming rural stories and recruiting non-professional actors. He completed the entire movie in Gaotai, a remote town in his hometown in central China's Gansu province. It tells a story of a reserved farmer and a disabled woman, played by Li's uncle and actress Hai Qing, who come together through an arranged marriage and live an arduous life in the type of rural village that is vanishing from China.
The film was initially scheduled to be released last February, but was postponed to July without any reason given by the production company or distributor. After the first week's screening earned less than 4 million yuan ($562,000), the director posted on social media and called on cinemas to run his film. It eventually gained traction, which some people described as a "miracle."
On Douban, a Chinese content database and review-aggregation website, the film scored 8.5 out of 10, a fairly outstanding grade on the platform. Reviews praise the movie for reflecting actual village life, as well as touching on social issues like marriage discrimination against the middle-aged and disabled, forced evictions and wage abuses.
The movie, which became available online on Aug. 9, echoes Li's longtime dedication to telling rural narratives. Since his career started in 2007, all five feature films he directed are related to the countryside society. "Writing screenplays and shooting films is the process of discovering, presenting and summarizing lives," Li wrote on Douban. 
Karen Ma, a U.S.-based film scholar who wrote "China's Millennial Digital Generation," after interviewing seven Chinese independent film directors including Li, said she was not surprised the movie disappeared from Chinese streaming sites  because of "the timing and the way things work in China." "It could be because we are getting a little closer to the 20th congress; it could be the streaming platform's decision or it could be the distributors' decision. I have no way of telling because they are not responding," she said.
"China has about 80,000 cinema screens, but rarely do audiences get to see the lives and the people around Gaotai," Li said in an interview with the Screen Daily. "It's important for them to be seen and understood when the best of our centuries-old local traditions are slipping away due to rapid urbanization."
Critics said the movie vilified rural people and created a negative image for foreign audiences. But a widely circulated article on WeChat, China's biggest messaging application, defends the film by stressing free expression and self-confidence. "As a movie, did it mislead people, make a harmful social impact or promote unhealthy practice? No," it says.
Despite the extensive debate, the film has become Li's top-grossing movie, generating over 110 million yuan. He is also the scriptwriter and editor.
"In fact, one of the biggest controversies about this film is that a lot of young people cannot believe there are farmers who live like that in China," said Ma, who found the movie hard-hitting because it proves "the existence of the less fortunate people and the plight of farmers."
"There is also that very strong commentary about materialism, so you see this continuation of the similar criticism," she said.
The movement to take down the movie began weeks before it vanished. Zheng Yanshi, a senior researcher at the Kunlun Policy Research Institute, wrote a commentary denouncing the film and its production crew for having ulterior motives and "repeatedly hyping them up ahead of the party congress."
"What do filmmakers really want? What concept do they want to deliver?" Zheng demanded to know in a Sept. 9 post. He said the camera crew was "absolutely wrong" if they thought they could "challenge the bottom line of people's morality and awareness without criticism from the authorities."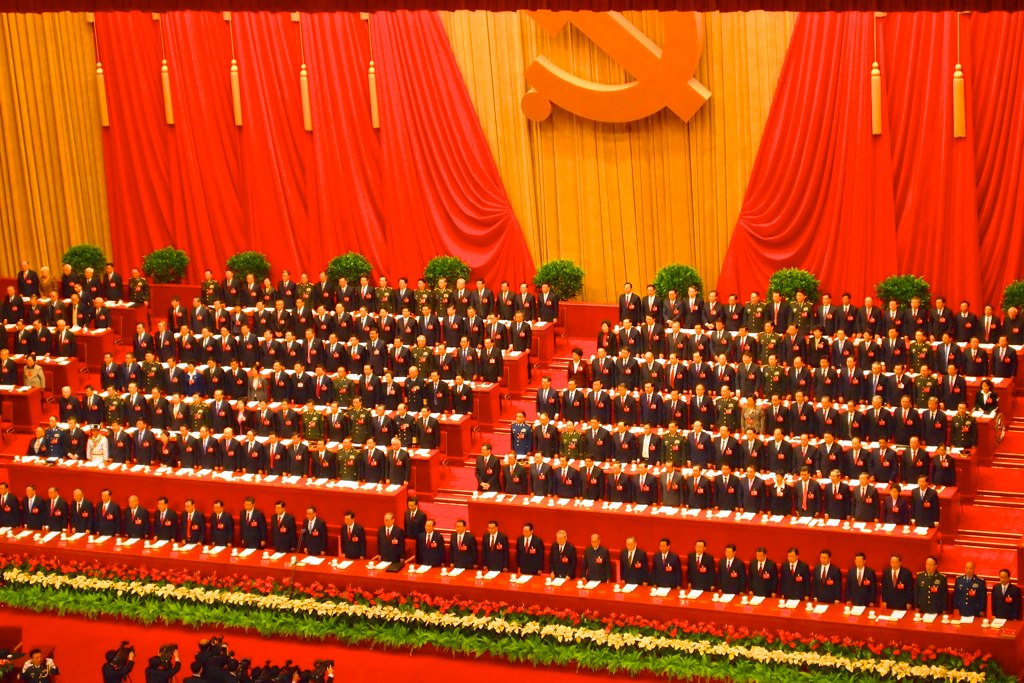 No official statement has explained the removal. However, it happened weeks before the 20th National Congress of the Chinese Communist Party. The quinquennial meeting is expected to secure an unprecedented third term for Xi Jinping as the country's leader.
Since Xi became the president of China in 2012, he has set a goal of eliminating poverty and building a "Xiaokang," or a moderately prosperous society. He has vowed to "leave no one behind." In 2021, he declared a "complete victory in the war on poverty," saying nearly 100 million people have been lifted out of poverty.
At the CCP's ceremony marking its centenary last year, Xi announced that China was moving forward to build a great modern socialist country over the next 100 years. With the modernization, a massive campaign has been undertaken to evict migrant workers and farmers from the suburbs. 
In 2018, after a fire killed 19 people in a Beijing migrant neighborhood, city officials launched a 40-day campaign to "inspect" and "rectify" fire hazards. What followed were sweeping forced evictions and demolitions in communities across the capital of China, prompting an outcry from U.S. government officials.
The abrupt erasing of Li's film also happened one month after China censored and revised the epilogue of the latest Minions movie, "The Rise of Gru," to comply with the country's "socialist core values."
Ma tried to contact Li after that but found him unreachable. "I feel like Li wants people to know that, even though we haven't seen them on screen, they are very much alive and their plight continues," she said.