Caracas, The City That Wears Makeup
Vacations in Venezuela are not that simple. Despite feeling excited to return, I recognize that the blissful ignorance of family and memories cover the harsh reality.
I'm often asked, "Do you miss Venezuela?" Part of me does, but part of me doesn't. Like many other Venezuelan immigrants, my family and I left because of the disastrous economy, criminal violence, and political instability. During my childhood in Caracas, I admit that I grew up in a bubble of security, privilege, and opportunity. However, my most recent trip allowed me to witness Venezuela with a fresh perspective: the real one.
When I used US Dollars to buy groceries in my own country, I felt foreign. Currently, the economy is dollarized and people carry one, five, and ten-dollar bills. Menu prices, for example, are listed in dollars and in other foreign currencies. This is a direct result of the extreme hyperinflation that has plagued Venezuela in the last decade. (BBC)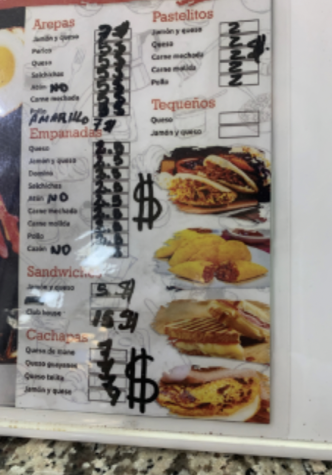 In Caracas, I spoke with two women to understand the day-to-day lived experience of a local. I trembled as they reflected on the daily conditions: minimum wage stands at $20 a month and because the dollarized economy is not regularized, local businesses and banks will not hand out change for $50 and $100 bills as the circulating currency is scarce. Lastly, hospitals do not have the necessary staff nor the equipment to perform routine healthcare procedures and surgeries, meaning patients must buy and bring their own instruments and supplies.
During my ventures out in the city, I surprisingly found a clean capital, which was unknown to me. Plaza Altamira shined colorfully and for the first time in my life, I saw people enjoying themselves outside after dusk. Despite the relaxed ambiance of Caracas, many are skeptical. I heard people mention: "Está linda la ciudad, pero todo es maquillaje." (The city is beautiful, but it's all makeup).
Corruption in Venezuela is a well known issue, and the United States' FBI has placed arrest warrants for Venezuelan governmental officials for narcotics, corruption, human trafficking, and human rights abuses. (New York Times) Many of those accused are as a result unable to leave the country and have money-laundered their assets in businesses, construction, and real estate in Venezuela.
I visited a car dealership that had new imported models of Range Rovers and even a Ferrari. I asked the store owner for the price of a new 2023 Range Rover, and he said $400,000 – which is four times more than what they are worth in the U.S. Also, he mentioned that he only accepted cash purchases. For a country that has a minimum wage of $20 a month, I wonder: Who has such amounts of cash to spend in Caracas?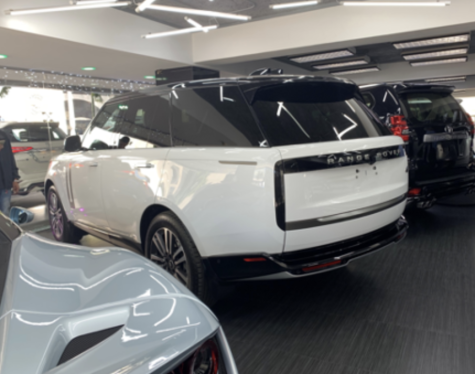 Many Venezuelans ignore the horrific state of the nation because they are sick of 20 years of misery. I understand that thousands of them have been affected by years of criminal government. However, when I listen to some say, "things are great!", it makes me sick to my stomach. As I reflect on my trip back home, I conclude one thing. Caracas wears makeup, appearing as if things have changed. But no, things haven't changed and will not change until the makeup is removed.