Vietnamese students abroad find refuge at home amid coronavirus outbreak
As universities around the world move classes online and send out advisories for students to leave campuses, international students are faced with the tough decision of whether to stay in their host country or go back home. But seeking refuge at home at this time is not without challenges.
For a decision that could mean so much to their future, many international students are left to make it in the span of a few days.
"I literally made a life decision in like one day. I cried my eyes out. I was so panicked. I didn't even think that I'll be flying back … and I did," said Bao Nguyen, a neurobiology student from Vietnam who's in her senior year at the College of Wooster in Ohio. Her flight home was one of the very last allowed to land in Tan Son Nhat Airport in Ho Chi Minh city.
Bao Nguyen was set to graduate in May and based on her major, could have stayed to work in the United States for three years, using a student visa extension called Optional Practical Training (OPT). For her, returning to Vietnam now means going back for good as she won't be able to file an OPT application or look for job opportunities (OPT applications cannot be completed online). As for her neuroscience degree, she said there aren't as many job opportunities in that field in Vietnam as there are in the U.S. "It's a new field itself so it might not meet the [demand] at home," she said. 
Though, Bao Nguyen said the situation is not all negative.
"There are pros and cons of going back for me. I have always wanted to pursue the field of sustainable development in Vietnam … and in my hometown. And I sincerely want to contribute to my home country," she said. 
Tam Nguyen (none of the people with the last name of Nguyen in this story are related), a second-year undergraduate student majoring in business at Catholic University of Leuven in Belgium booked a ticket back home just one day after her university announced that classes will be moved online.
"I think if something happens to me in Vietnam, then the people will take care of me better because [the government] takes the virus very seriously since the beginning in Vietnam," she said when asked why she decided to return. Her parents had also insisted she come back to Vietnam so she isn't alone in a foreign country during the outbreak.
"In Europe, the locals, even the government authorities don't really take this virus seriously. Well, they had not been taking it seriously. And now they're starting to and that's kind of a late reaction," she said. 
Huong Nguyen, who was supposed to start her freshman year at Yonsei University in Korea in March as an engineering student, decided to take a leave of absence for the first semester to return home during the coronavirus outbreak. She had been staying in the country for one year to study Korean in preparation for her undergraduate study.
She said that even as the outbreak was unfolding in Korea, she hesitated to leave because she had been looking forward to the experience of studying abroad. "I thought I would go to university and enjoy my life a lot because I really liked Yonsei University and I was looking forward to going so much… So it was a really hard decision for me to go back."
At the time of her return to Vietnam, South Korea's death toll had risen to 35, and the total number of infections to 5,766, according to the KCDC. "My flight was the last flight returning to Vietnam from Korea operated by Vietnam Airlines," she said.
Even though Yonsei University does offer online classes, Huong Nguyen said she decided against taking them for her first semester. She fears she would not be able to perform to the best of her abilities in a situation where everything is uncertain and when she is scared and confused. As a freshman, she is still unfamiliar with university life, including registration procedures, online class etiquette and whether physical attendance would be required for final and mid-term exams.
"I don't know how it works here. I was really confused. And I don't want my first semester in Yonsei University to be like that, because … I wanted it to be perfect, not really perfect, but I wanted to be in a good way, not like this … I was scared at the same time, everything mixed together," Huong Nguyen said.
The cost and state of healthcare in their host country is also a big concern that impacted many international students' decisions to go home or stay during the coronavirus outbreak.
Tam Nguyen said the insurance that international students have at her university in Belgium does not cover the cost of hospital stay, only for a doctor's visit, consultation and medicine prescriptions. "I know that some people have very serious symptoms after contracting the coronavirus and they have to stay in the hospital. And for us [international students], it can cost from 6,000 to more than 10,000 euros for a stay in the hospital," she said.
Bao Nguyen said she, too, factored healthcare costs into her decision to leave. She said her family wouldn't be able to afford a long-term treatment for her in the U.S. if she is infected with the coronavirus. "In the United States, the healthcare itself, not even for [coronavirus] but for other treatments like checkups … They're much more expensive although the insurance I pay [each] year is quite expensive as well."
Linh Tran, a graduate student of TESOL at Nottingham Trent University in the United Kingdom said while healthcare in the UK is not expensive as she has insurance, she said the healthcare system there wouldn't offer much help during a pandemic like this.
"If you get sick, you have to book an online appointment with your medical center that you are assigned to. And then normally you have to wait a week for the appointment."
During the outbreak, Tran said she received a text message that online appointment bookings for all of the medical centers will be closed to prevent the virus from spreading. "I don't know if they shut down the medical center [physically]… But if we cannot book online, then we cannot walk in the medical center, so it's useless."
Tran said she would be safer being in Vietnam because "at least I'll get the medical treatment."
Vietnam offers its citizens, with or without medical insurance, free testing and treatment of coronavirus. So far, the country has reported more than 150 cases but no deaths.
In late February, Vietnam had announced that all of its then-16 confirmed coronavirus cases had recovered. However, the country has since recorded new cases from foreigners and Vietnamese citizens returning home from overseas to escape outbreaks elsewhere.
Not every international student who wants to return home can return. Tran said she missed the chance to go home because of uncertainties about her student visa status. She said after she got things sorted out, it was too late because "there was no flight available to go back."
For those lucky enough to land in Vietnam, they face another hurdle in uniting with families. People arriving in Vietnam from high-risk countries are mandated to stay in quarantine facilities operated by the government.
Tam Nguyen arrived in Vietnam on March 15, the day the country announced it will begin mandatory quarantines for every traveler from Europe.
At the time of the interview, she was being quarantined in a military school campus located in the suburbs of Ho Chi Minh City where she was given free meals and had her temperature checked twice a day. She said everyone living in the quarantine camp was given a coronavirus test once before they arrived and once before they leave and are encouraged to wear masks. "I know that there are other camps, because a lot of people are being quarantined right now so they have to increase the number of camps," she said.
Huong Nguyen also spent 14 days in a quarantine site in Tien Giang city after arriving from Korea. Her flight was booked to arrive at Tan Son Nhat airport, a major airport in Ho Chi Minh City, but the destination was later changed to an airport in Can Tho, a smaller airport in a region with lower population density, due to concerns about the spreading of the coronavirus in highly populated cities. 
At the time of this interview, Bao Nguyen was also being quarantined and expected to leave the site the following week. However, she said she wasn't sure if she could return to her family in Da Lat, a city 200 miles away from where she's being quarantined as transportation is limited to and from the city. 
"I actually don't think I could get back to my family this time, but I will, hopefully," she said.
Even though the quarantine sites are away from the city and they are living with strangers, there were certain aspects of the situation that students grew fond of.
"We're being fed a lot of food," Tam Nguyen said. "We have three, four meals a day. It's quite crazy because when I was in Belgium I just don't really eat three meals a day. I'm very lazy, I don't cook."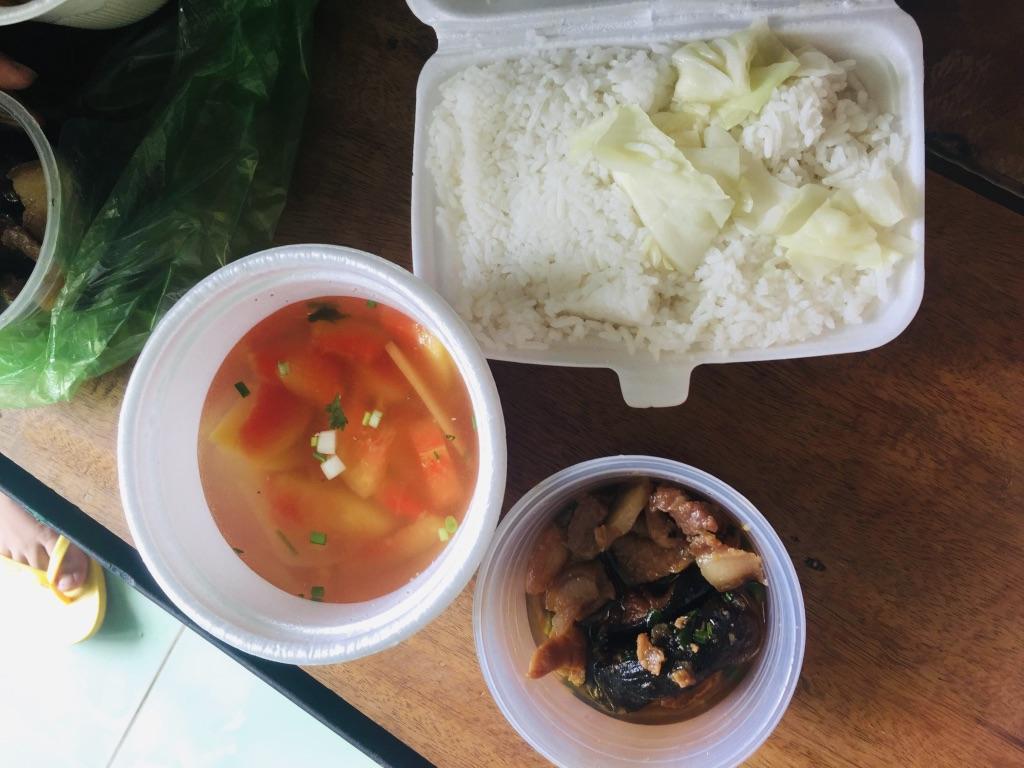 She has also made many new friends, as she is sharing a room with seven other people, each sleeping in a separate bed. "I'm lucky my roommates are really friendly and I make a lot of friends, I don't think I socialized so much for quite a long time [in Belgium] … We're supposed to practice social distancing, but it turns out this is quite like a networking experience for me," Tam Nguyen said.
"I tried to look at some class materials but honestly I cannot, I just cannot focus," said Tam Nguyen. "I also teach English online so that's something that makes me feel useful. I talked to my roommates about the coronavirus and I ordered a puzzle of 1000 pieces online to kill time."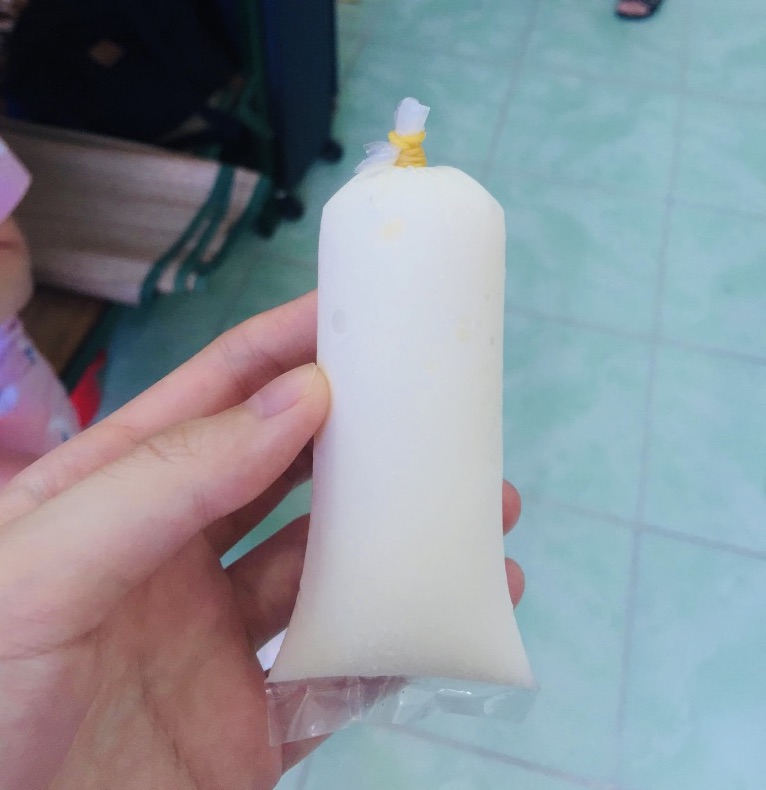 Like Tam Nguyen, Huong Nguyen said she found certain aspects of living in the quarantine area enjoyable. She said for the first week, she and the group of people who came to the facility at the same time didn't really get out and interact with others, out of fears of potentially spreading the virus.
Instead, they sit on the balcony every afternoon to watch others play sports that don't require close interaction such as badminton or volleyball, in the yard. "I miss my time in the quarantine site; it was really fun," said Huong Nguyen. "I remember that every afternoon, I would go outside and see people playing … they still wore masks. That was really strange because it's really hard for you to breathe when you wear a mask and play."
After the first week, when everyone in the group adjusted and felt healthy, she said she started interacting and talking to others more, as well as joining in on the sports.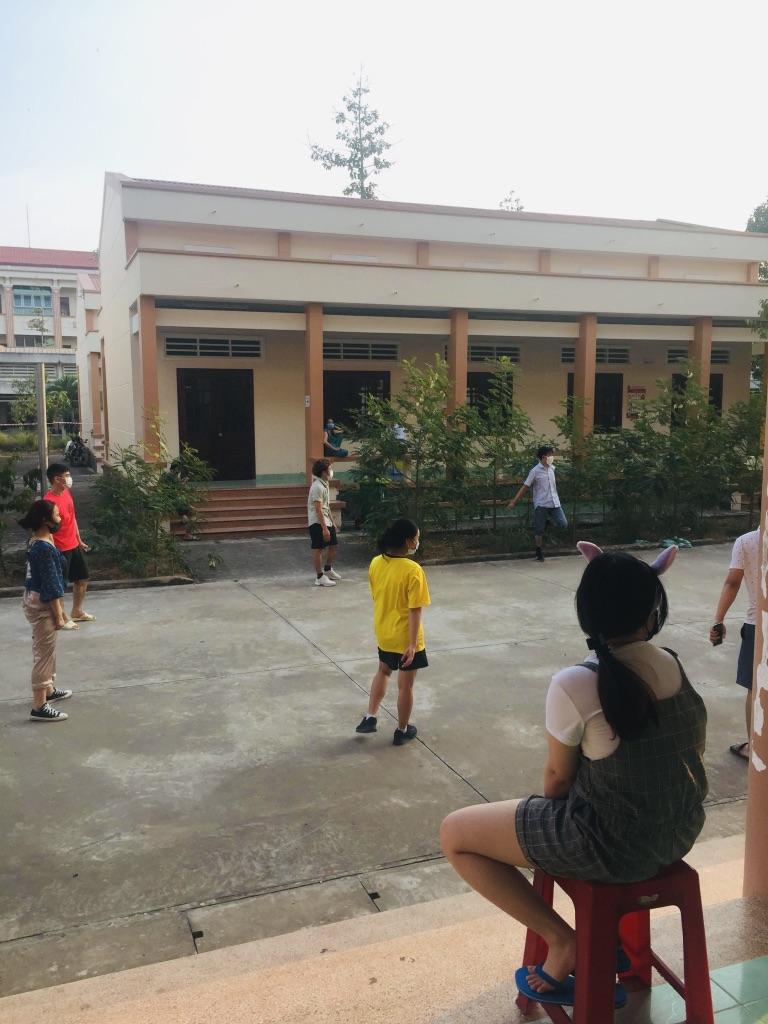 However, within the quarantine site, worries still linger for the students as they share the concern that if someone in the room or someone they sat on the plane with carried the virus, then they will be moved to a special quarantine area. "When I booked my plane tickets. I already accept that my fate is no longer in my hands. And now it's just Lady Luck watching over me, because it's really easy to get infected in the airport and during flights," Tam Nguyen said. "Everything's fine so far so I hope that the last five days is going to go smoothly without any incidents."
Bao Nguyen said during this time, she is most grateful for the people who are working to help fight the pandemic. "I want to send my [gratitude] to all the people that are really working hard, that have been working hard for this… This is a very strange but really grateful experience of [my] life."