Reopening Rio amid the coronavirus pandemic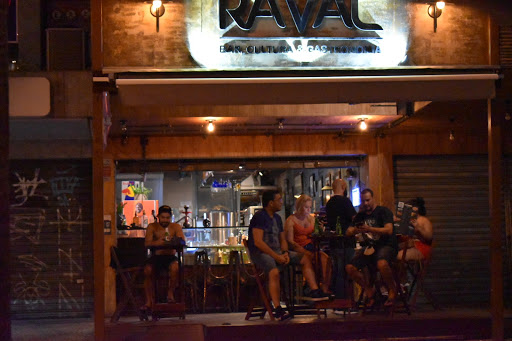 Two weeks ago in Brazil, I went on my first drive after about 90 days of self-isolation. As I drove by the beach, I noticed a family of five with a little child, none of whom were wearing masks. It was late in the afternoon so the beach was not crowded, but there were definitely more people out than I expected to see during a global pandemic. The family was heading towards one of the food kiosks, where the workers were unmasked as well. Next to the kiosk, a group of surfers were leaving the beach without masks or a foot of distance between them. It was like COVID-19, a deadly pandemic that has taken over 7,000 lives in Rio, never existed. 
On June 1, 2020, Rio de Janeiro's mayor Marcelo Crivella announced a plan to reopen commerce and other outdoor activities in six phases, with each phase projected to last around 15 days. Shopping malls were predicted to reopen on June 17 (phase 2), with designated restrictions and safety measures, but Crivella decided to open them earlier, on June 11, to unexpected turn-outs of people. 
The abrupt decision affected shop owners and employees, who were forced to re-open early without much of a warning. 
"We were in a bit of a rush to organize and schedule employees because it was very sudden and no one had any previous notice," said Isio Speiski, owner of Oh, Boy, a fashion brand with multiple stores across the country. 
Oh, Boy is one of the stores that reopened at NorteShopping, the biggest shopping mall in the north of the city. The mall was reportedly packed on its first day. Temperatures were checked at the entrance and hand sanitizer dispensers were installed but the large number of people present caused an inevitable lack of social distancing. An Oh, Boy employee reported that more people were prevented from entering after the mall reached a high capacity. 
"If it was done in an organized manner, with low rates of occupancy and reduced hours, it would make sense to reopen, since at least private hospitals are seeing a decrease in coronavirus patients," said Speiski, "But what happened at NorteShopping is an example of what shouldn't be done." 
At Barra da Tijuca, one of the wealthier neighborhoods in Rio, the reopening of malls went smoother. BarraShopping, Rio's biggest shopping center, did not have a lot of movement and many stores remained closed, according to a report by UOL. 
Ana Carolina Oliveira, 49, is a Barra da Tijuca resident who went to BarraShopping on its reopening day."[The mall] wasn't full," she said. "They checked my temperature at the entrance and there was hand sanitizer available. Everyone was wearing masks, the workers and the clients." 
Although safety requirements were being followed, Oliveira still felt insecure. "My son and I were really tense, wanting to do everything quickly and run home," she said. "The mall was empty, so social distancing was being respected. But with a larger number of people, it'll be impossible." 
On the day Crivella decided to reopen shopping malls, Rio reported 75,775 cases and 7,363 deaths due to COVID-19. Infectologist Celso Ramos Filho, from one of Rio's most prestigious universities, Universidade Federal do Rio de Janeiro (UFRJ), said in an interview with RJ TV:  "I don't know the technical reason why we are opening malls in celebration of Valentines' Day."
Ramos said he was surprised to hear Crivella's decision to reopen commerce, since it was made during a meeting he did not attend.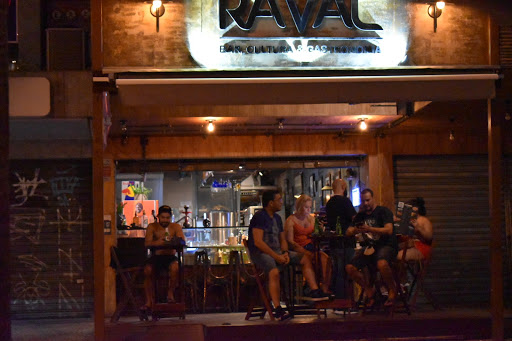 Patrícia Moura, a doctor at Hemorio, a hospital in Rio's public health system, says the key to reopening the city is to strictly follow safety measures. "I understand that it is time for the gradual return of economic activities, but the safety measures must continue, and the people need to be aware of that," said Moura. 
Moura explained how the reopening of Rio could be dangerous if its residents continue to neglect the seriousness of the situation. 
"The return of outdoor activities needs to be closely monitored so total liberation doesn't occur. We've already seen that even in first-world countries, the reopening of commerce and outdoor activities brought a new peak of the virus," said Moura, "The theoretical plan is good and easy, but now it is necessary that the information is spread and followed by the entire population. In Rio, the population doesn't seem to be fully aware, seen as there have been many people without masks in the streets, and beaches and bars were already full in the first phase of reopening." 
There has been a slight decrease in the number of COVID-19 patients in private hospitals, which has caused wealthier residents, who have access to privatized healthcare, to be less concerned about safety measures. However, the majority of the Brazilian population relies on public healthcare. 
Moura discussed the public health system's ability to deal with a possible second wave of the virus. "I believe after two to four weeks of reopening we'll have a new peak of the virus and I don't know if we'll be ready to deal with it in the public health system, seen as the new field hospitals aren't even ready and we lack many basic items for treatment," she said. 
As of June 28, the state of Rio de Janeiro has reached 9,789 deaths by coronavirus and 108,803 cases of the disease. Reopening Rio despite the high numbers underscores the importance of precautionary measures now more than ever. The virus is not gone yet.