Soccer team for immigrant kids struggles to keep them engaged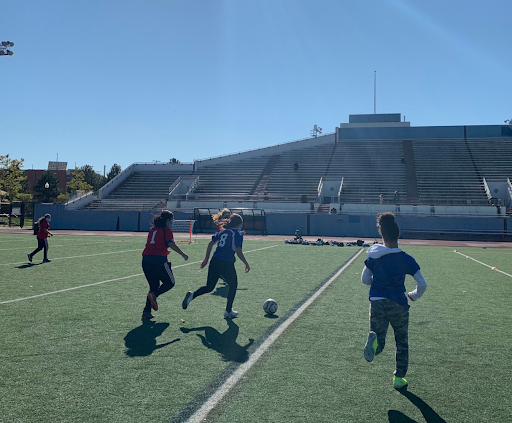 For Yajaira Flores, the soccer field was her sanctuary. When Flores immigrated from El Salvador to East Boston at 14 years old, she had to balance her academics while learning a new language and culture. In order to adapt to the new changes, she joined Soccer Without Borders, a non-profit that provides immigrant youth in East Boston support through soccer.
"Every time I went to the field, I felt such a sense of happiness and relief," Flores said. "Coming from another country and then getting here and learning a new language and new rules, there were just so many more responsibilities."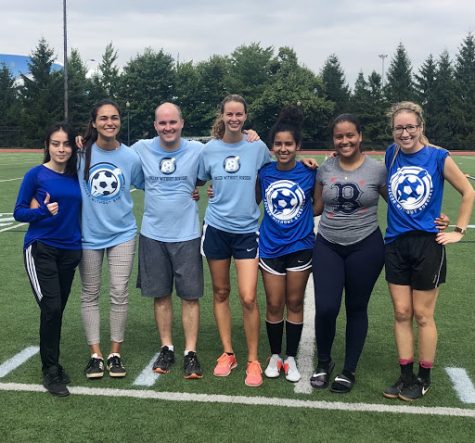 Soccer Without Borders offers programming for under-served communities all across the globe. In East Boston, Soccer Without Borders is made up of 514 boys and girls from 22 different countries. In addition to soccer, the program also provides education and language support to its participants. 
With the coronavirus pandemic, however, the whole organization including Flores had to leave the soccer field and move completely virtual. On-field practices were replaced with virtual at-home sessions and the opportunity to bond face-to-face with teammates became non-existent. 
 For Caitlin Saupe, the girls' program coordinator, the transition was a difficult one. 
"I felt like I really hit my stride and I was understanding the needs of my team," Saupe said. "Then COVID hit and, as a coach, I was taken back to my first day of practice trying to figure out what I was supposed to do and how I was supposed to keep the kids involved." 
At the start of the pandemic, Soccer Without Borders looked for ways to keep their players engaged from home. Zoom soccer sessions allowed players to practice fundamental skills, but practicing at home would never emulate the thrill of being on the soccer field.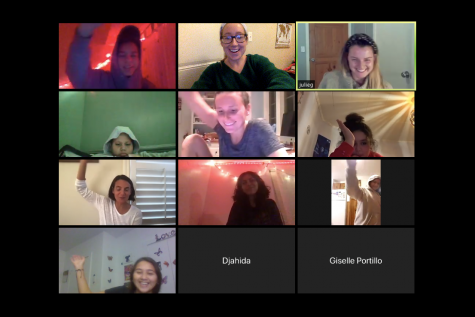 "A lot of the girls thrive on competition and we are lacking that right now. Because we don't have that, I have seen a lot of the players drop off," Saupe said. "As a coach, you hold yourself to a high standard and you are constantly figuring out what you are going to do to change." 
Saupe soon adjusted, creating drills for her team that could easily be emulated at home. With weekly Zoom sessions, Saupe is no longer focused on just soccer. According to the Boston Public Health Commission, East Boston has the highest number of COVID-19 cases in the Boston Area at 18.9%. As a result, Saupe made it a priority to talk about wellness and mental health with her team. Saupe also created opportunities for families to get involved. Last month, the team hosted a virtual paint competition where families could express how they felt about the pandemic through art.
"It's a sense of community that we are really lacking right now," Saupe said. 
The pandemic has disproportionately impacted immigrant families. According to the Joint Economic Committee, by April 2020, immigrants faced an unemployment rate of 16.5% compared to 14% for native-born workers.   
As an organization that focuses on immigrant and refugee youth, many of the families at Soccer Without Borders are experiencing the economic impacts of the pandemic, said Flores, who now works as the organization's family outreach coordinator. Soccer Without Borders has made it a priority to support families doing everything from distributing fresh produce to individual check-ins. 
Soccer Without Borders is not the only youth sports organization that has seen a sharp decline in participation. Boston Scores, a non-profit that partners with Boston Public Schools to provide Boston youth with after-school soccer and academic enrichment, has found it hard to keep participants engaged.
Ethan Goldman, the senior program manager at Boston Scores, said the program numbers fell to one-eighth of regular participation. And similar to other youth programs, Boston Scores found it difficult to get started virtually. 
"Eleven months ago, we started putting out virtual content which was very difficult to get to our intended audience because we are school-based and schools were not open," Goldman said. "It wasn't a huge success." 
While soccer fields are empty, youth athletic programs are adapting to the challenges of the pandemic. Virtual soccer may not be what Saupe and her team wanted, but bonding with her team has been the silver lining through it all. 
"We have been really connecting and learning a lot more about each other because there's so much more time to focus on sharing about our personal lives," Saupe said.