Traditional Chinese Dance Student Troupe Light Up Festivals Across Boston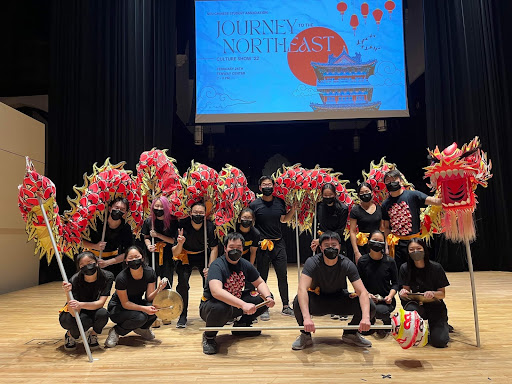 Northeastern University's dragon and lion dance troupe seek to celebrate their Chinese heritage and culture through artful and unique performances of the traditional Chinese dragon dance.
The troupe is the only collegiate dragon dancing group in the greater Boston area, performing at festivals across the city throughout the year.
The members of the troupe have developed a close bond practicing their passion through daily training and performances, even though they may get injured as a result. 
Before joining the team, members are not required to have any experience, and some might never have even seen dragon dance performed. They don't have a coach and learn the dance from videos on Youtube, sharing expertise among the group. 
Fiona Dong, captain of the troupe, said "I don't think there's ever been a time where I wanted to stop or give it up because I really do enjoy it a lot. We do it during the school year, sometimes we all have really busy schedules and a lot of work, but I never wanted to give up or leave."
Watch Global Observer's latest video story here:
https://drive.google.com/file/d/1fgUNoiZ9tunBCPIRDOHjrjsRYA_wU-u2/view?usp=sharing