Poll Captures US/UK Relationship In New Contexts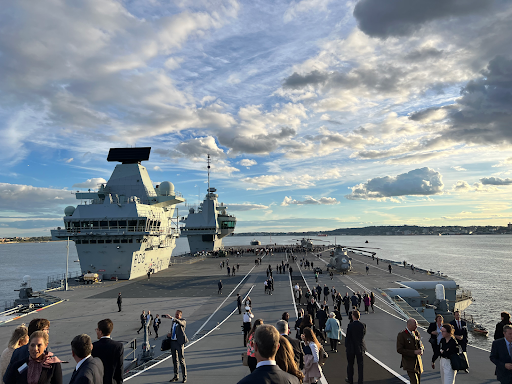 In a world gone mad with geopolitical divides and calamities, a new transatlantic poll provides valuable insight on the historically  "special relationship" between the US and the UK from the point of view of their people. 
As Catherine Burns & Hannah Morrison once wrote in the BBC, "If global diplomacy happened in a school playground, America might be the cool kid. Or maybe the kid who's always got new trainers. Almost everyone wants to be friends with the US. And the UK has that very 'special relationship' to maintain."
This may be the case for the everchanging cast of actors engaging in alliances and guiding global events and circumstances from the parlor rooms of international diplomacy, but what do the citizenry of the two countries really think?
J.L Partners (JLP) conducted an online poll to see, "How do those on the streets of York or New York, Darlington or Detroit, Birmingham or Birmingham, view their relationship with each other? How do they view the world as the 2020s turn into a new decade of economic and military strife?"
They recorded the views of more than 1000 people on each side of the pond between Aug. 16 and 18 earlier this year. The report, titled, "United in strife: British and American public opinion in an age of uncertainty" generated many interesting results about the state of the world through a transatlantic lens.
For example, while Brits say Russian President Vladimir Putin is the greatest threat to Western democracy, Americans are evenly split among Putin, Democrats and Republicans: "the American public name their own political parties – the Republicans and Democrats – as the biggest risk to democratic freedom."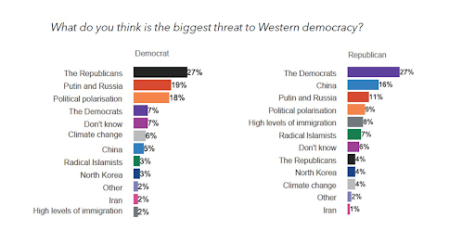 Both publics see each country's military as its biggest strength, and rate each other highest in terms of who has done the best on helping Ukraine, as opposed to Germany and Canada, who the UK and US respondents blame respectively for doing the least.  In positive news, in no area did most want to see a more distant relationship between the UK and US. Americans and Brits want to see more cooperation on: trade, business, intelligence and technology. They want things to stay as they are on military, nuclear and data sharing.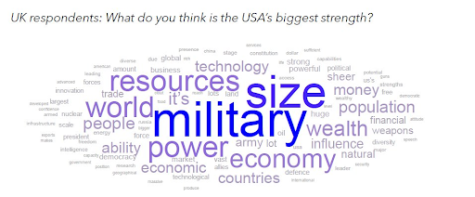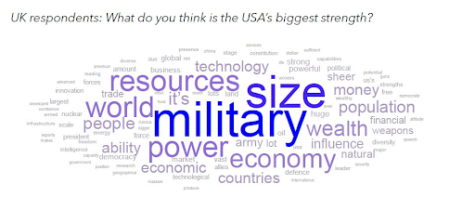 In a more unfortunate but expected shock of realism, the poll reveals there are signs of rising "Ukraine fatigue" as a tough winter beckons. Americans and Brits were asked to choose between two statements: "We should prioritize helping Ukraine even if it means rising costs in my country" and "We should prioritize getting costs down even if it means not helping Ukraine."  In the U.S., 58% chose getting costs down even if it means not helping Ukraine and in the UK, opinion was split down the middle, with 50% opting for the first statement and 50% opting for the second — hardly a convincing mandate.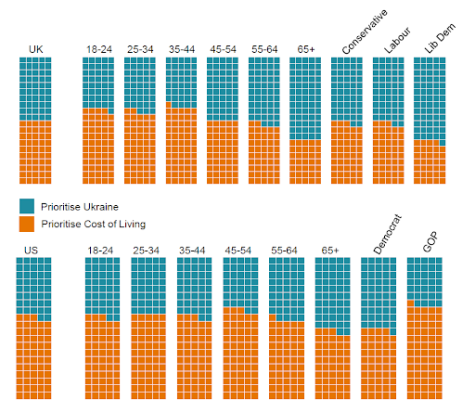 Sebastian Grace, editor of Global Observer, spoke with James Johnson, founding partner of JLP, about their latest research, what its findings reveal and what they mean. Johnson is a political adviser and pollster, who has previously served as the Senior Opinion Research and Strategy Adviser to former British Prime Minister Theresa May. He also provides media commentary on the latest political and electoral developments. 
This interview is available now in Global Observer: https://gobserver.net/5451/commentary/interview-on-new-us-uk-relationship-poll/
Check it out!