Recipe: International Holiday Squash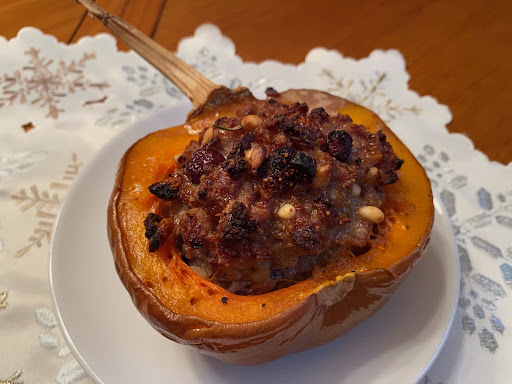 This recipe is part of our  culinary series, The Global Kitchen, which features recipes from all over the world, provided by our own international reporters.
Start to finish:  2 hours
Servings:  2 
Cuisine: Global 
Difficulty level: Easy
Spice level:  Low 
Introduction:
As a way to celebrate the diversity among the Global Observer contributors and journalists I put my cooking skills to work and developed this version of a well known stuffed squash recipe.
I put together a variety of ingredients like squash and figs, cranberries and nuts, that are originally from different parts of the world and that together create this explosion of flavor that represents the world we live on, and closer to home, the news site where we work.
According to Britannica Encyclopedia, "squashes are native to the New World, where they were cultivated by native peoples before European settlement." Cranberries, on the other hand, can be found in North America and parts of northern and central Europe.
Also according to Britannica, "the common fig is indigenous to an area extending from Asiatic Turkey to northern India, but natural seedlings grow in most Mediterranean countries."
Nuts are everywhere!
Happy Holidays everyone.
Ingredients: 
1 koginut squash (could be substituted for acorn squash)
1 tablespoon olive oil 
1 pound loose Italian sausage
½  cup of dried cranberries 
½ cup chopped dried figs
¼ cup of pine nuts (can be substituted for chopped pecans or walnuts, or left out altogether in case of allergies) 
1 tablespoon dry rosemary
¼ cup plain bread crumbs
Salt and pepper to taste 
Procedure:
Preheat the oven at 350 degrees Fahrenheit/180 degrees Celsius.
Cut the squash in half lengthwise and place it in a baking pan. Rub with olive oil and season with salt and pepper to taste. Set aside.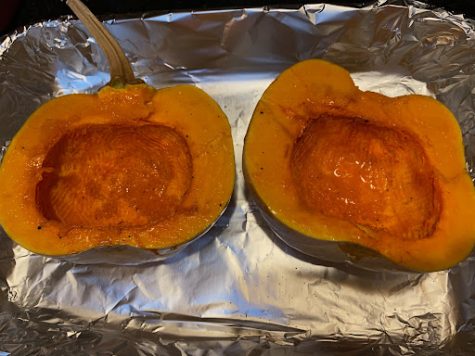 In a mixing bowl combine the sausage, cranberries, dried figs, nuts, rosemary and bread crumbs and season with salt and pepper to taste.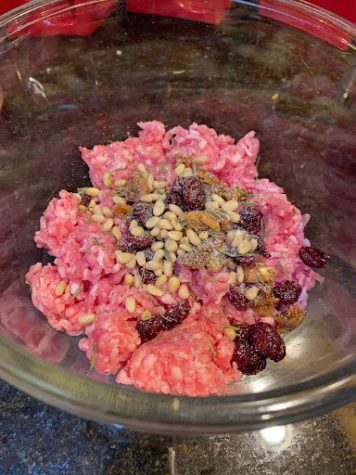 Divide the mix into equal portions and stuff the squash's halves loosely, do not compact the meat.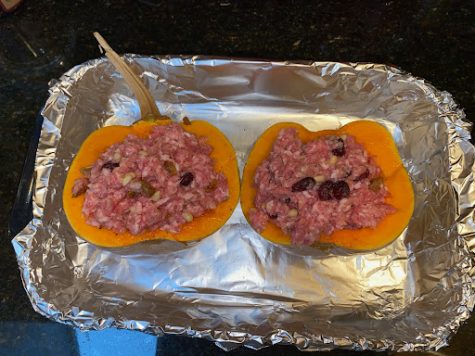 Bake for 1 ½ to 2 hours or until a fork inserted into the squash flesh goes in easily. If the meat starts to turn dark brown before the squash is cooked, cover with aluminum foil for the remainder of the cooking time.