Africans targeted amid China's draconian 'zero-Covid' mission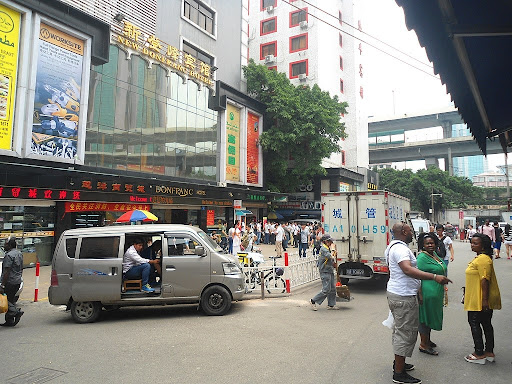 China has been indulging in its "zero-Covid" mission since the outbreak of the coronavirus pandemic, leading towns and cities to abrupt lockdowns despite scarce numbers of positive cases. Africans living in Guangzhou, a major city in southeastern China known for its great number of African workers, have also been targeted during the blanket elimination of cases.
Three months after the pandemic sparked, Africans in Guangzhou were evicted from their rental apartments and rejected by hotels, leading to increased homelessness and police brutality, according to the media reports. The news was widely shared on social media, triggering strong xenophobic and nationalistic sentiment.
Plenty of users on Weibo, a Twitter-like social media platform popular in China, started accusing Africans of "illegally, improperly, engaging in criminal activities," while expressing support for landlords and business owners who pushed Africans out of their doors. The intense public response escalated the local issue to an international and diplomatic scale. 
Several African countries expressed their concerns to China. The African Union and several of its members sent messages to their Chinese ambassador, condemning such incidents. Critics put China, the world's second-largest economy, into an uneasy position, as the country has a long history of portraying itself as a good friend, even a brother, of African countries.
"China is the natural good friend, good brother, and good partner of African countries," said Chinese President Xi Jinping in the 2018 BRICS (Brazil, Russia, India, China, and South Africa) Summit.
The African population in Guangzhou is predominantly composed of small commodities merchants. According to the statistics provided by the Guangzhou Municipal Public Security Bureau, as of Feb. 25, 2017, there were 10,344 legal residents of Africans in the city. Until April 25, 2017, legal residents accounted for approximately 17% of the total foreign population in Guangzhou. The official data did not reveal the number of illegal Africans.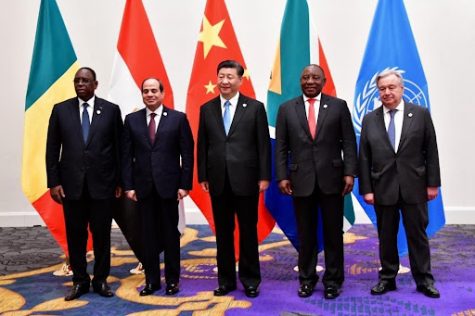 Many of these Africans are fluent in Chinese Mandarin or Cantonese. They had started their own lives in China. Some were even married to natives. Yet they were still marked as foreigners, who were subjected to discrimination during the pandemic. Natives usually referred to the area where Africans mainly live as the "chocolate area."
"In general, Guangzhou locals mostly held negative views toward the Black community, mainly Africans, living in Guangzhou," said Belle Han, a student from Guangzhou studying at Columbia University. "Because the far-reaching stereotype is spread over generations in Guangzhou, they are portrayed as undocumented groups, filthy person, or dangerous criminals."
In 2016, a TV commercial for laundry detergent featured a Black man with stains on his shirt trying to flirt with a Chinese woman in the laundry room. The woman shoves a few pouches of detergent into the man's mouth then pushes him into the washing machine. Eventually, a Chinese man dressed in clean clothes comes out. Many people criticized the ad as inappropriate, arguing that it implies that Chinese women are attractive to Black men, but Black men would be attractive only when they are of a different ethnicity and race, one considered "cleaner," by their standard.
On March 25, 2020, China's National Health Commission announced 67 new COVID-19 cases, all of whom were in people who had traveled from overseas. Less than a week earlier, China had reported zero new and suspected cases for the first time. Many institutions such as shopping malls and schools had gradually resumed operation.
Until March 28, mainland China announced a suspension of entry for foreigners with valid Chinese visas and residence permits. Since then, major cities such as Beijing, Guangzhou, and Shenzhen have begun to impose a 14-day mandatory quarantine for people who enter the country. According to the Wall Street Journal, the border restriction is still valid and will be extended for at least one year.
A "virus screening" project for Africans was launched in early April after several Nigerians were diagnosed with COVID-19 after arriving in Guangzhou. Regardless of local Africans' travel history, they were subjected to mandatory virus testing. Videos of Africans clashing with Guangzhou police, being refused entry by restaurants and supermarkets, being forcibly quarantined at home, or staying on the streets started circulating on the internet. 
On April 2, an African man attacked a nurse after refusing to comply with the quarantine regulation. People were outraged and wrote comments online to declare Guangzhou is the city for the Chinese, but not Africans. Those comments gained numerous "likes" on Weibo and WeChat.
Sanyuanli, an area in Guangzhou, was later widely discussed because a WeChat article claimed that the cases imported from Africa had been transmitted locally in the area and affected more than one generation.
Harris Liu, a business student studying in Australia, described this article as a very incendiary one, full of misinformation and leading words. "It triggered the long-existing misunderstanding rooted in Guangzhou people's minds, and raised people's nationalist emotion."
The local Publicity Department said the article was "all rumors," but it had a negative impact on the African community. Eric Olander, the founder of The China Africa Project website, described it as "a gnawing sense of betrayal still lingers," since "China presents itself as a 'brother' to Africa."
According to the Wall Street Journal, the ambassadors of some African countries in China said in a joint statement  that "the singling out of Africans for compulsory testing and quarantine, in our view, has no scientific or logical basis and amounts to racism towards Africans in China."
In July 1979, a Chinese student beat and poured ink on a Malian student in Shanghai because he thought the color of the foreign student was "too light." It immediately triggered a brawl, injuring 50 international students and 24 Chinese students. Afterward, more than 100 African students gathered and marched in Tiananmen Square to call for a halt to sending African students to China because of the "serious anti-African tendencies." Until 1989, China tightened its control on university campuses, but racism still exists.
Gordon Mathews, professor of anthropology at the Chinese University of Hong Kong, writes in his book The World in Guangzhou: Africans and Other Foreigners in South China's Global Marketplace, that, "the developing world entrepreneurs of Guangzhou, especially the Africans who make up their largest number, play an essential role in making this trade possible." He also points out that most Africans in Guangzhou are "making a living" instead of "making a life."