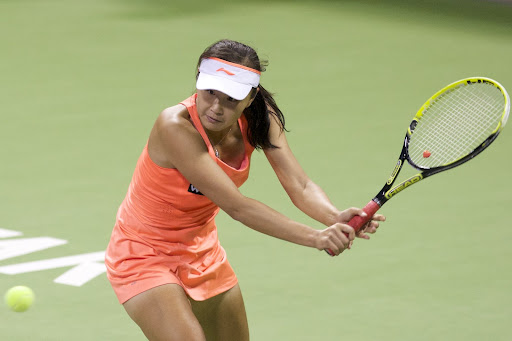 glimpse(China) — Weekly Roundup: WTA suspends games in China, new surveillance system targets journalists, Didi delists from NYSE and more
I. WTA stands its ground
Women's Tennis Association (WTA) announced a decision to suspend tournaments in China, including Hong Kong, after the tennis star Peng Shuai disappeared from public view following an allegation of sexual assault she made against a Communist Party leader. "I don't see how I can ask our athletes to compete there when Peng Shuai is not allowed to communicate freely and has seemingly been pressured to contradict her allegation of sexual assault," Steve Simon, chairman of the WTA, said in the announcement.
Meanwhile: Long-time International Olympic Committee (IOC) member Dick Pound said people who criticized Peng were "silly," and gave credit to the committee for getting connected with her when no other organizations could.
Afterward: China's party-backed newspaper the Global Times warned the WTA was "opening a Pandora's Box" and accused the WTA of displaying "radicalism." The Chinese Tennis Association also expressed firm opposition to the WTA's decision. China's Foreign Ministry Spokesman Wang Wenbin declared opposition and said it is "politicization of sports." The editor of Global Times, Hu Xijin, accused the WTA of depriving Peng's freedom of expression by "demanding that her description of her current situation must meet their expectation." On the other side, the Biden administration is expected to announce that no U.S. officials will attend the 2022 Beijing Olympics.
II. New Henan surveillance system targets journalists
A document published on the Henan government's procurement website shows the third-largest province by population is building a new surveillance system targeting journalists and international students. The system can access 3,000 facial recognition cameras connected to national and regional databases which can compile information about targeted persons. It will classify journalists into three categories – red, yellow and green in decreasing order of risk– and send an alarm when they check in hotels, purchase flight tickets and enter or leave the province. It will also track international students in terms of their "certificate of legitimacy, reasons for entry, length of stay, place of accommodation, time and space for activities, etc."
Meanwhile: The Biden administration is working on an initiative with other countries to limit exports of surveillance tools and related technologies that authoritarian governments including China can use. The administration did not reveal which countries would be participating.
More: Public access to the document has been disabled. Please email [email protected] for the full document.
III. Didi delists from NYSE after only six months
Didi announced it has started the process of delisting from the New York Stock Exchange six months after it went public, and said it would instead pursue a listing in Hong Kong. The announcement was made one week after the company was asked by the Chinese regulators to draw a plan to exit the U.S. stock market. Didi's shares fell 22.17%, losing about $8.4 billion in market value, after the company's decision came out. Other U.S.-listed shares of Chinese companies like Alibaba, iQiyi and Pinduoduo also plunged.
Meanwhile: China has proposed a plan to ban companies from going public on overseas stock markets through a variable interest entity (VIE), a method utilized by many Chinese companies including Alibaba, Tencent and Weibo, to bypass restrictions and go public in the U.S. The ban is set to address data security concerns, but will still allow companies using VIEs to pursue an IPO in Hong Kong. Companies currently listed in Hong Kong and America will have to adjust their ownership structures to reach transparency requirements.
The Securities and Exchange Commission also announced new rules concerning the Holding Foreign Companies Accountable Act (HFCAA), a set of laws that mandate foreign companies to disclose their books to the U.S. government. If they failed to do so for three years in a row, foreign firms could be delisted from the U.S. stock exchange. The U.S. government has required the inspection of books of foreign listed companies since 2002, but mainland China and Hong Kong have not accepted the inspection, while every other jurisdiction did.
IV. A new type of democracy in China
A week before the Summit for Democracy that will be held by the Biden administration, China released a white paper on its democratic model, claiming the country's development is "the whole process of people's democracy," with people's full participation and the leadership of the party. "Cracking down on minorities serves the protection of the majority, and dictatorship serves the realization of democracy," the paper said.
Senior officials said in a conference that China's democracy was more "extensive, genuine and effective" than democracy in the  U.S. "U.S. voters listen to those dazzling slogans only during the election, but they have no say after the election," one Chinese official said.
V. Arms race continues to escalate
The Pentagon is reviewing military resources to improve airfields in Guam and Australia in order to better counter potential attacks from China. The U.S. defense institution predicted earlier this month that China could have 1,000 or more nuclear warheads by 2030, and wanted to put the arms race into a formal conversation. The U.S. Air Force secretary also warned that the two countries are engaged in an arms race of the most lethal hypersonic weapon.
Background: China successfully tested a missile with at least five times the speed of sound in July. Scientists in the Pentagon were shocked by this advance, and people at Defense Advanced Research Projects Agency, the Pentagon's research agency,  were unsure about how China tackled the constraints of physics.
VI. Several countries assist in the creation of Taiwan's underwater defense system
Taiwan is receiving aid from at least seven other nations to build an underwater fleet to counter potential invasions from China. The U.S. has provided technology including combat-system components and sonars. The U.K. assigned a veteran of the Royal Navy submarine fleet to help recruit submarine expertise, and supplied submarine components, technology and software. Taipei also hired engineers, technicians and former naval officers from Australia, South Korea, India, Spain and Canada.
VII. Wall Street Journal faces backlash in Hong Kong
Hong Kong's Constitutional Affairs Minister Erick Tsang threatened the Wall Street Journal in an op-ed as a response to an editorial on the legislative election. Tsang claimed, "Hong Kongers risk harsh penalties if they protest in public." A warning that inciting others not to vote or cast an invalid vote is a punishable offense, "We reserve the right to take necessary action," he wrote.
Background: The WSJ published an editorial last month, saying that Hongkongers would be severely punished for public demonstrations after China implemented the National Security Law. Boycotting elections or casting blank votes in elections has become the only way to express their political views. Due to concerns over Hong Kong's sweeping National Security Law, the New York Times moved one-third of its Hong Kong staff to Seoul last year.