Sammy Hejazi: The author giving back to international students in the workplace
As someone who did not particularly enjoy writing, Sammy Hejazi never thought he would become an author. However, an experience with an international co-op student changed his life. As someone who came to the U.S. as an international student himself, he resonated with the struggles that his employee, and many international students, faced in the workplace and decided that he wanted to help the community. Hejazi shared this anecdote as one of the critical reasons behind writing his book, The International Student's Handbook. 
The first co-op student that Sammy Hejazi took on at Wayfair, where he has been working for just over three years, was an international student. Hard-working and focused, the student always completed tasks on time with the utmost attention to detail. Despite his diligence, at the end of the six month cycle, an American student from the same cycle received a shining performance review and a full-time job offer, while Hejazi's international student employee left empty-handed.
"It made me really question myself, like, 'what did I do wrong?'" said Hejazi. "And when I really thought about it, it wasn't partly on me, but it was also partly on how the international student approaches a co-op and internship versus the American student."
The experience encouraged Hejazi to ponder the struggles faced by international students because of cultural differences, especially in the workplace. He noticed that while the international student did his job well, the American student was better known throughout the office, and he had spoken up, volunteered and engaged with the rest of the team, which resulted in stronger performance reviews.
Since then, Hejazi began specifically requesting to take on international students as his co-op employees. Using his initial experience as motivation, Hejazi tried to guide international students, mostly from Northeastern University, through effectively navigating co-ops and internships, as well as understanding the benefits of networking. After several years of advising international students, he compiled his experiences into his book which was published in September.
Hejazi himself was raised in Al Ain, United Arab Emirates, born to a Palestinian father and a Lebanese mother. Attending the International School of Choueifat, he grew up in a widely international community, thoroughly used to interacting with people from different nationalities, religions and cultures.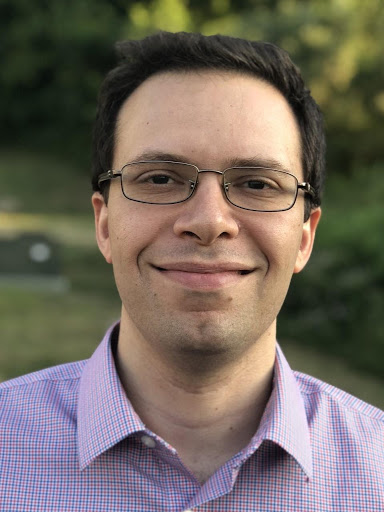 Although Hejazi always knew he wanted to leave the UAE, he was unsure of where to start during the college application process. He ultimately ended up at Pennsylvania State University. As an incoming freshman, Hejazi first came to the U.S. in 2001 as a 17-year-old without any guidance or a familiar face to rely on. Unsure of what he wanted to study, he settled as an engineering major in his first year.
Recalling his time as an undergraduate student, Hejazi explained that he focused more on his social life instead of building a portfolio for his professional life and thinking about his career path. 
"One thing I write in the book is I talk about how I was expecting to get guidance from my school, because international schools prepare you for everything," said Hejazi. "But when you go to university, especially in the U.S., it's kind of like you have to figure it out."
However, socializing with students of different nationalities helped Hejazi  better understand and assimilate into  American culture. During his time at university, dining out was a luxury he couldn't afford all the time, unlike many of the kids that grew up in UAE who came from rich families. So, he ended up spending more time with a lot of American students and students from other countries.
"If I can be very honest, [socializing was] kind of what took my mind versus academics," said Hejazi. "And so by the time I graduated, I was just not mature, I didn't think much about my career."
Without landing a single internship throughout his undergraduate career, Hejazi graduated with an engineering degree but had no plan of what he wanted to do next. He returned to Dubai after graduation and joined a French multinational company in  the sales department. Although it was unrelated to his major, he still believes that it was one of his best professional experiences. There, he was able to learn skills in marketing, which would later help him in his career. It was also there that he found a networking connection that eventually led him back to work in the U.S. 
"Any job-hunting advice right now is networking," said Hejazi. "You have to keep trying and build that skill. It's a scale, like, it's not something that's just going to work from the beginning, it takes time. But the problem is students wait too long before they start their job search. So that's what I'm trying to do is, for every international student, what I'd love is, the minute they come here, they start networking right away."
As he looked back on his own career struggles, he felt that it was important for him to give back to those who could be in the same situation.
"Ultimately, the answer is it doesn't really matter who you are or where you're from," he said. "There's actually a set of things you could do. If you find yourself enough, you can actually do those things like stand out and be successful, no matter what your language skills or comfort presenting or talking to people."
Detailing his plans to further his venture to help international students, he was interested in understanding the qualities that international students today look for in a mentor. He spoke of plans to try and create a mentoring program for international students in U.S. universities.
"I'm trying to reach out to other universities, talk to students, find mentors, that's tactically what I'm doing," said Hejazi. "But actually, what I want to do is I want to find people like me, to do what I do, and to give back and to learn the value of giving back. But the hardest part is going to be, how can I sell it to my peers? That's the challenge that I'm really interested in solving."