"Jessie's Travels": New York City and New Jersey. Busy and Quiet beside the Hudson River.
Global Observer Contributor Xinyun (Jessie) Wang spent the summer of 2022 travelling around the United States. As a Chinese international student, this was an amazing experience of cultural exploration. Jessie tells all in this series! 
Part Three – New York City and New Jersey: Busy and Quiet beside the Hudson River
After landing at Newark Airport, I went straight to my Airbnb in North Bergen, New Jersey. Close to the Hudson River, I could see the sunset shine on the skyscrapers of New York City. 
North Bergen is most famous as the birthplace of legendary former boxer, James Walter Braddock, also known as "Cinderella Man." A film with the same name based on his life story starred Russell Crowe and Renée Zellweger. There is a park in North Bergen named after Braddock, with his statue and other exercise equipment.
New Jersey is quiet, compared with New York City. From there, I took buses to watch Broadway shows at Times Square. "Moulin Rouge!", a jukebox musical, is my favorite and I know the songs so well.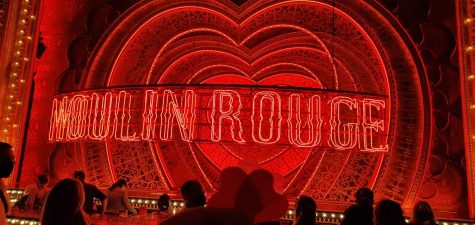 It was magical to see the performers dance the Can-Can and sing the famous songs. I sang along in my heart. The audience was crazy and the applause lasted for a long time. The host of my AirBnB, Joe, said, "Many years later, there's one thing in New York you will never forget, and that is the Broadway show."
Another must-do when one visits New York City is to visit the museums. I visited the Met and Museum of Modern Art. Seeing "The Starry Night" by Vincent van Gogh in person was amazing, and I sat on a bench in front of the famous painting for what felt like an age. Observing the visitors walking past and taking photos while reflecting on Vincent van Gogh's life, I felt a sense of pity for him.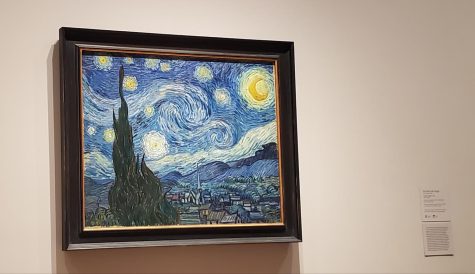 I found that taking a bus or the train in New York was not as convenient as in Boston. So, I walked along 5th Avenue and down 34th Street instead, seeing Madison Square Gardens and the Empire State Building.
10 years ago, Jeremy Lin, famous Chinese basketball star, created "Linsanity" in this arena. How time flies. I had a feeling of being back home in Beijing when I walked along 34th St. It is not as crowded as Times Square, which is more like Shanghai.
I'm a big fan of the film "Home Alone," so wandering past the Chrysler Building was also great fun. It was summer time, so I didn't see the Christmas tree. Perhaps I will come back again during Christmas this year.
Unlike my previous travels, I wandered around New York and New Jersey alone. I slowed down the pace, imagining myself as a local in these two cities. I asked myself, "Do I really belong here? Do I really like the crowded fast-paced life? Do I really like the life shuttling among the skyscrapers?" 
Traveling alone gives one more time to ponder. I enjoy some quieter places like Boston, but I'm used to the crowd.
Part Two – Panama: A Mystery, Historical and Modern, and the Unforgettable Journey of my Lifetime 
"If you survive the Panama Dialogue, you can make it anywhere." That was what I heard from previous students and now I agree.

This summer I was part of Beyond the Canal, a reporting project led by Professor Carlene Hempel as part of a Dialogue of Civilizations study abroad program at Northeastern University. We went to Panama for one month, traveled through the country and reported on its everyday life.
The Panama cohort got together at the George Bush Intercontinental Airport, in Houston. It was a sunny day and we were all really excited. After a 4-hour flight, we arrived safe and sound. Panama was even warmer and more humid than Texas. Then, we took a small van to our hotel. I could see skyscrapers and some fancy hotels along the way. As we got closer to our hotel, the road became narrower. 
We started working on the next day, May 16, in the morning, with a lecture by the former mayor of Panama City. That was a fruitful lecture and we pitched two stories for our project afterwards. I did two news-related video stories: one about the local architecture and the other about Embera language preservation, an indigenous language.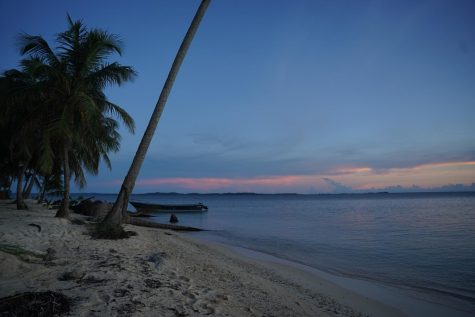 In our second week, we went to Emberá Purú, home of an indigenous group, for 3 days. During the stay, we did not have any data service or wifi signal, nor even electricity. That was tough. But, we spent the first night together around the flashlight, sharing our personal fun facts with a game called "two truths and a lie." In fact, I liked that atmosphere when we turned off the phones and actually spoke to someone. It is like we flew into a primitive society.  I had not had this sort of experience for a long time.
Three days later, we came back to the modern world. The first thing I did was check the NBA play-off game result for the Celtics. We were heading to Portobelo, a village situated on the Caribbean coast. I was lucky to watch the sunrise the next morning, seeing the mist and hearing the birds whispering.
Then, we went to Colón, a port city. Colón reminded me of some Chinese port cities, such as Tianjin and Xiamen. There was a carnival with local music in the city center during our stay. People wear traditional clothes; singing and dancing. 
We then moved on to Mamoní Valley, a rainforest village. We stayed there for one week. I had never been that close to nature before. I can still smell the fresh leaves after the rain. There was a natural pool in the forest, one of the most beautiful places I have ever swum. Sometimes, I think natural places give us more inspiration. I wrote a piece of music there, which you can here in the short documentary I produced about the trip:
Before we returned to Panama City, we visited Guna Yala, my favorite part of the entire trip. We stayed on an indigenous, isolated small island. I went to see the sunrise, sunset, moonlight and stars every day. One of the best afternoons was when I played beach basketball and volleyball with the indigenous people of the island. They do not speak English and I do not speak Spanish, but we had great fun with … well, just gestures.
When we got back to Panama City, we had a feeling that we had made it, that we had survived. The trip was tough, mentally and physically. We went hiking and diving. Many of us get our equipment broken, but even though we lost a lot materially, we gained far more spiritually.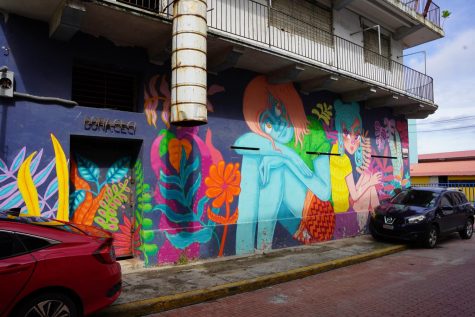 This was the most unforgettable trip of my entire life so far. Even after a few months, I still miss the birds' echoes or the sea's waves. We embraced a different culture and blended in with their lifestyle. As an international student, the purpose of studying in the US is not only to achieve my diploma and learn media advocacy and journalism skills, but also to learn and experience other cultures, which arguably counts for far more than grades. 
Reflecting on my trip, I remembered a line in the film, Good Will Hunting, where Sean says to Will, "I'll bet you can't tell me what it smells like in the Sistine Chapel. You've never actually stood there and looked up at that beautiful ceiling; seen that." When we see something with our own eyes and feel something with our own hands, it is different from when we read or hear from others. Sometimes, we cannot describe a sense or a feeling, but only experience it for ourselves.
How about I try my own "two truths and a lie?" I would say I had one of the most amazing trips for a month in Panama; I climbed mountains and traveled through the rainforest and across the ocean with 17 other students; I danced and played ball with the local indigenous people; I had food that was exactly like what I had back home in Beijing.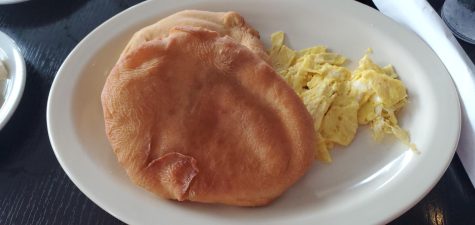 While I hope the bug bite scars don't remain on my body much longer, the memories of the happiness, tears and the times we spent together will never disappear. 
Part One – Texas. The bigger, the better!
I visited Texas again in the summer. After last visiting during spring break, I returned to stay with my friends, or at least that's what I said. I actually came back to watch a Coldplay concert I had dreamed about for so long. 
Unlike Boston, Texas is dry and hot. I wore too many heavy clothes when I first went there. This time, I packed light clothing. When my friends picked me up, they said, "Jessie, you are well prepared!"
The first night I stayed at my friend's apartment we played Monopoly, the Friends version. All three of us are loyal fans of the "Friends" series. I won. 

The day of the concert came. I listened to classic Coldplay songs repeatedly, trying to memorize when and how I fell in love with this band. I think it was around 2011 or 2012 when I turned on the radio and first heard,"In My Place,"and  the notes struck me. I started to sing along after I heard it a few times. At that moment, I realized I liked this band. A lot. All these years, I have kept watching clips of their concerts online. I dreamed of watching a Coldplay concert live in person. When the first few drum beats struck in the air, I cried.
During my visit to Texas, the Dallas Mavericks were in a playoff series against the Phoenix Suns. I thought it was time to experience a top basketball game.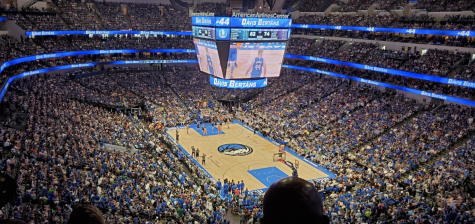 On game day, I walked down Nowitzki Way, named after Mavericks legend Dirk Nowitzki, and into the American Airline Center, the Mav's home court, which lies on the intersection of Nowitzki Way and Victory Avenue. It was obvious to me that the people of Dallas have high expectations for their team.
The crowd sounded so loud that I did not need Google maps for directions. You will not get lost, just follow the noise and the people in blue or jerseys. To celebrate the first home game of the series, there were some interactive crowd games, like machines firing out t-shirts, taking photos with cheerleaders, dancing and more. A cheerleader heard I traveled from Boston; she was from New York, and we hugged. She said, "I kinda miss the cool weather."
I was not an NBA fan. However, after watching the game with a group of loyal fans, I was infected by the atmosphere. I started to shout "Let's go Mavs" with everyone else. We all got a free shirt and the DJ asked us to wear it and created a crowd of blue. 
The Mavericks won, and I sang Neil Diamond's "Sweet Caroline."
I did not get an aisle seat, so I could not show the dance moves I practiced during my visits to ice hockey games at Northeastern University's Matthews Arena. Imagining me singing with the audience will have to do.
When I was at the souvenir shop, many goods were marked with "Texas Size." This trip also brought me "Texas-size" pleasure.
Global Observer will be publishing the next edition of "Jessie's travels" soon. Stay tuned!