Ten years ago, the South Korean music sensation BTS burst into the world, opening new doors for K-pop and turning the all-male band members into world icons at the same time. After a decade of record-setting success, it's time to take a hard look at what actually makes up a K-pop band and how the success of this kind of music has influenced its home country and the world.
To start with, the numbers are astonishing. Spotify unveiled its global K-Pop hub in 2021, and in just one year, the monthly average K-Pop streams worldwide reached over 7.97 billion per month. As a matter of a fact, the popularity of "Hallyu" – or Korean wave – is nothing new. It has surged into the international cultural market and became a prominent highlight in global contemporary culture. The phenomenon first hit with Psy's "Gangnam Style " in 2012. Korean pop music has achieved several significant international milestones since then. In September 2017, the genre made its first appearance in the Billboard Top 10 with BTS's "Love Yourself: Her" album. In July 2018, GOT7 became the first Korean pop group to perform at the Barclays Center in Brooklyn. Later that year, in September, BTS collaborated with UNICEF and became the first Korean pop group to deliver a speech at the United Nations.
Top-selling physical music albums in South Korea in 2022
Select "copies sold" on the right and any artist on the left to view the data visualization. 
And it's not just America where K-pop is huge. To cater to different international markets, many Korean groups have started recording versions of their albums in various languages. For example, in 2018, GOT7 released their album "Lullaby" in four languages: Korean, Mandarin, Spanish and English. Some groups have even formed subunits with members of different nationalities to target specific markets. For instance, the boy group EXO has two spinoff units: EXO-K, targeting Korean fans and performing in Korean, and EXO-M, focusing on Chinese fans and performing in Mandarin. NCT has three subunits — NCT U, NCT 127, and NCT Dream — each aimed at different age groups and demographics.
The efforts to cater to the international market have not been in vain. Hallyu has sparked growing interest in Korean culture in various countries, ranging from tourism to learning the Korean language, as well as interest in Korean fashion and food. These interests have yielded tangible benefits for Korea. The export of Hallyu, including gaming, music, and broadcasting, has had a significant impact on the Korean economy. In 2004, it contributed approximately $1.87 billion to South Korea's GDP. By 2018, that number had soared to $9.48 billion USD, and in 2019, the driving force of Hallyu on the Korean economy was estimated at $12.3 billion. Furthermore, Hallyu has become a significant source of soft power for South Korea. The Korean government is actively leveraging the influence of celebrities to align with specific diplomatic objectives. For instance, in April 2018, the South Korean government arranged for internationally renowned singers such as Red Velvet and Baek Ji-young to perform at a concert in Pyongyang, commemorating the first summit between President Moon Jae-in and North Korean leader Kim Jong-un.
The making of a K-pop band
What makes k-pop so popular? Apart from the lively rhythms and catchy melodies that are common in any pop culture, there is one aspect of Hallyu that cannot be ignored, and that is the singular pursuit of visual aesthetics. To be more specific, each member of a Korean group has their own role, such as the main dancer, rapper, and vocalist –  but there is also a role known as the "visual." The visual member is typically chosen for their appearance that best aligns with the mainstream Korean aesthetic, including fair skin, small face, V-shaped jawline, slim figure, and long legs. Male idols do not escape these standards, either. In fact, in addition to the standards that apply for female idols, male idols also should be slightly muscular, and relatively tall (over 180 cm).
 As the most visually striking member, that person often serves as the main image of the group. They normally have more opportunities to stand in the center position, introduce the group on variety shows to attract fans, and play a crucial role in enhancing the group's early recognition. Due to their ideal appearance, the visual members are also the ones who are often selected for advertising campaigns, magazine covers, and other visual-focused work. Additionally, they often have more opportunities to participate in acting roles.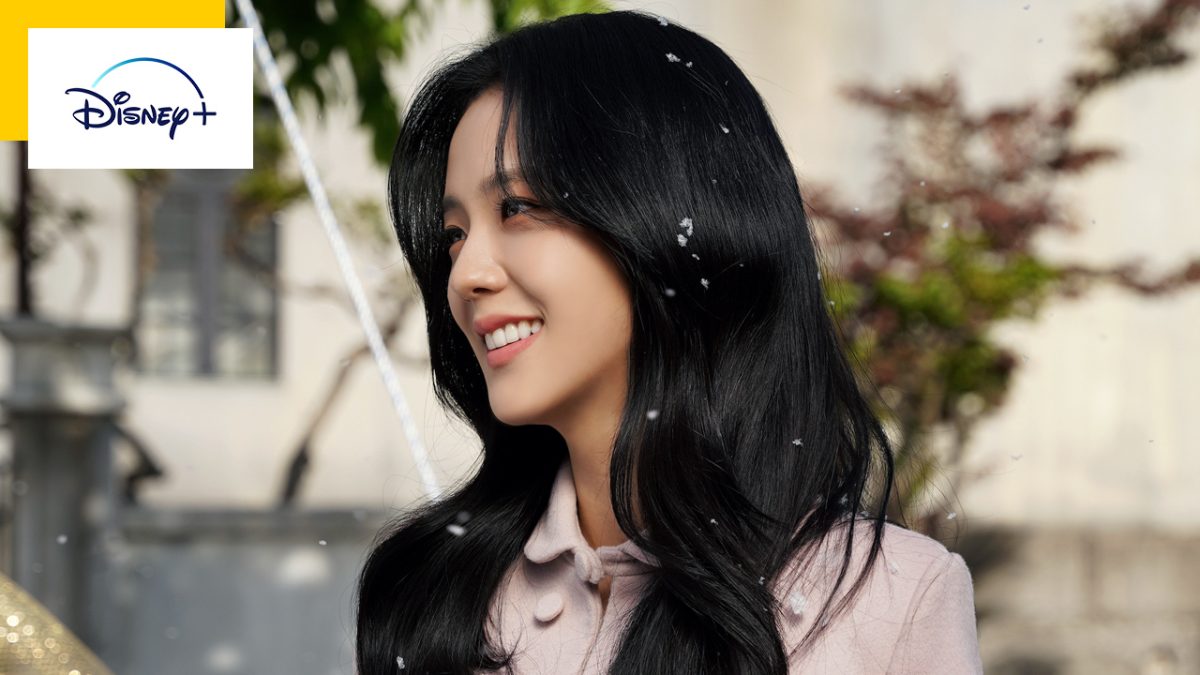 The visual member is typically the one who best embodies the mainstream Korean aesthetic. However, this does not mean that other roles within the group are exempt from being judged by this standard. Many Korean entertainment companies have strict requirements for their artists' images, and if an artist's image does not meet these standards, they may be threatened with not being allowed to debut.
For example, Momo from the group TWICE, revealed that the company requested that she lose 7 kilograms of weight, or else she would not be allowed to appear on screen. As a result, Momo refrained from consuming any food before her on-screen appearances, except for a piece of ice. She also mentioned that she suffered a breakdown when she tried to sleep because she was afraid of not waking up again. 
Even though Momo warns her fans not to try these risky diets, lots of young fans, especially young girls, still try to follow their idols' diets in hopes of looking just like them. 
The Korean aesthetic not only idolizes a slim body shape but also sets numerous standards for facial features: large eyes, double eyelids, a high nose bridge, and a V-shaped face. However, these characteristics don't necessarily represent the typical East Asian look. The relentless pursuit of these features has led directly to the booming plastic surgery and beauty industries in South Korea. According to a report published in 2015, Koreans underwent over 1.156 million cosmetic procedures, accounting for 5.3% of the total global cosmetic procedures. This places Korea as the third-highest country worldwide in terms of plastic surgery rates, following the United States and Brazil.
Some Korean scholars argue that these statistics highlight an excessive emphasis on appearance in Korean society, leading to societal concerns and a prevalent issue of appearance discrimination. Consequently, this contributes to negative self-perception among individuals to some extent. According to their study, around 24% of adolescents encounter appearance-based discrimination, which is associated with a higher incidence of suicidal thoughts.
The campaign must go on
While the industry is plagued by discrimination and hateful rhetoric, primarily in the form of negative comments, some artists are taking a stand against these distorted viewpoints in their own ways. In her single, "Egoist," K-pop star Olivia Hye sings, "From now on. I'll love myself, Instead of you, I'll live on. Take another step. To hold myself, and give myself all…". 
Similarly, Hwasa used her platform to promote a healthier way of thinking of body image to her fans. Despite facing criticism for her weight and fashion choices, Hwasa has transformed the negativity into a powerful message of empowerment. Through her songs and statements, she aims to remind young individuals that they don't have to conform to societal ideals. 
(G)I-dle, on the other hand, tries to smash the stereotype of sexy girls. In the song "Nxde," Jeon So-yeon, who wrote and composed this song, revealed that she was inspired by a well-known quote from Kurt Cobain of the band Nirvana: "I'd rather be hated for who I am than loved for who I am not." Additionally, the blonde bombshell styling of all the members in the music video is inspired by Marilyn Monroe. In this song, the members embody the provocative allure of Marilyn Monroe, using it as a satirical commentary on media and public perceptions of female empowerment, self-love, objectification, and the over-sexualization of women.
While these idols may still showcase their slim figures and immaculate makeup when expressing their self-love views, we shouldn't expect these changes to happen overnight. With the ongoing movement, hopefully we will eventually witness a day when both idols and fans can find acceptance with their appearances.