Global Observer Recommends
As the city of Boston begins to emerge from a pandemic that has devastated its service industry, some restaurants will never be seen again. Others, though, have come roaring back, innovating and exciting the punters desperate to share a nice meal in warm company once again.

The staff of the Global Observer likes to eat out as much as everyone else. Here are some reviews from our contributor's meals out at restaurants across Boston in the last couple of weeks:
This list will be updated periodically.  The views in this piece do not reflect endorsements by the Global Observer, nor are they a result of any favor or arrangement with the establishments included.
Mida
Italian. 782 Tremont St, Boston, MA 02118. Price: $$$. Reservations: Phone and Online. 
Mida came highly recommended, and it only just failed to live up to expectations. In a buzzy and quickly up-and-coming part of the city, Mida is one of the many establishments in the South End neighborhood serving millennials with small dogs $28 entrees. We had thick crusty bread (not warm or cold) with olive oil – no vinegar – and a salami carbonara. Nicely served with shreds of parmesan cheese, a classic ploy, the pasta was unfortunately just too oily and salty for my taste. However, the ambience was nice and the short rib lasagna to die for, as well.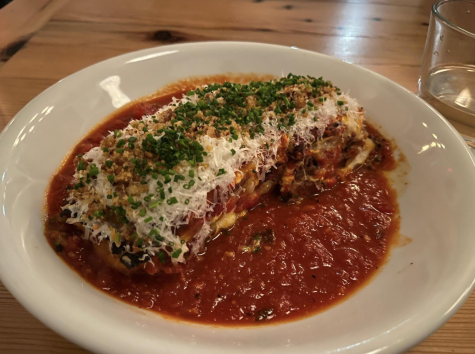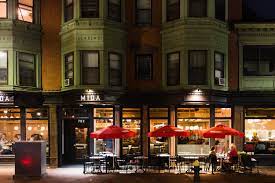 Reviewer Rating: 6/10
Fomu
Vegan Ice Cream. 655 Tremont St, Boston, MA 02118. Price: $$.
Fomu was bound to be a success here, and it is always busy, even at 10pm! Serving "earth inspired desserts", this place does ice cream the vegan way. Replacing the cream with 25% more air per pint, natural sourced ingredients and a good dollop of coconut milk, the flavors are, perhaps surprisingly, given that description, astoundingly delicious. Highly recommend the peanut butter cookie and apple cider donut, and the mint is strong too. This place is well worth a visit: for dessert, at 10pm or after a game of tennis, as I did. There are other locations in Fenway and Allston, too.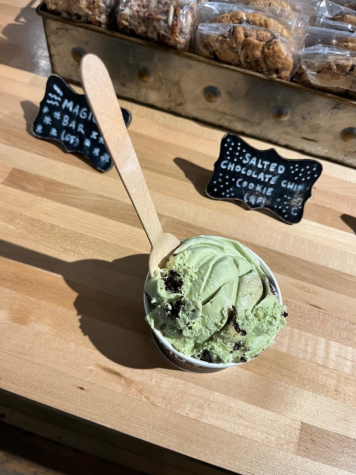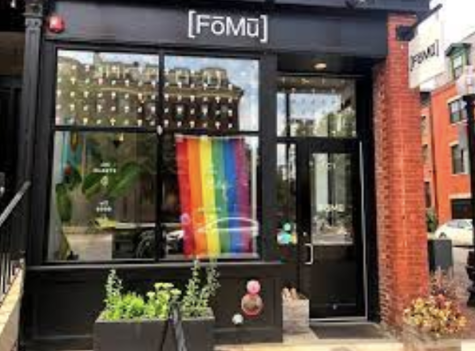 Reviewer Rating: 8/10
Ma Maison
French. 272 Cambridge St, Boston, MA 02114. Price: $$$. Reservations: Phone and Online.
By Ruhan Ye
The French restaurant Ma Maison is located on Cambridge Street and it is dedicated to serving classic French cuisine. There are many specialties every day of the week. They have the best onion soup and escargot. Their fresh food is simply seasoned and cooked in multiple steps to bring the dishes to perfection.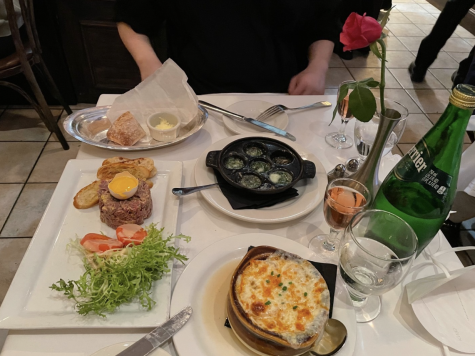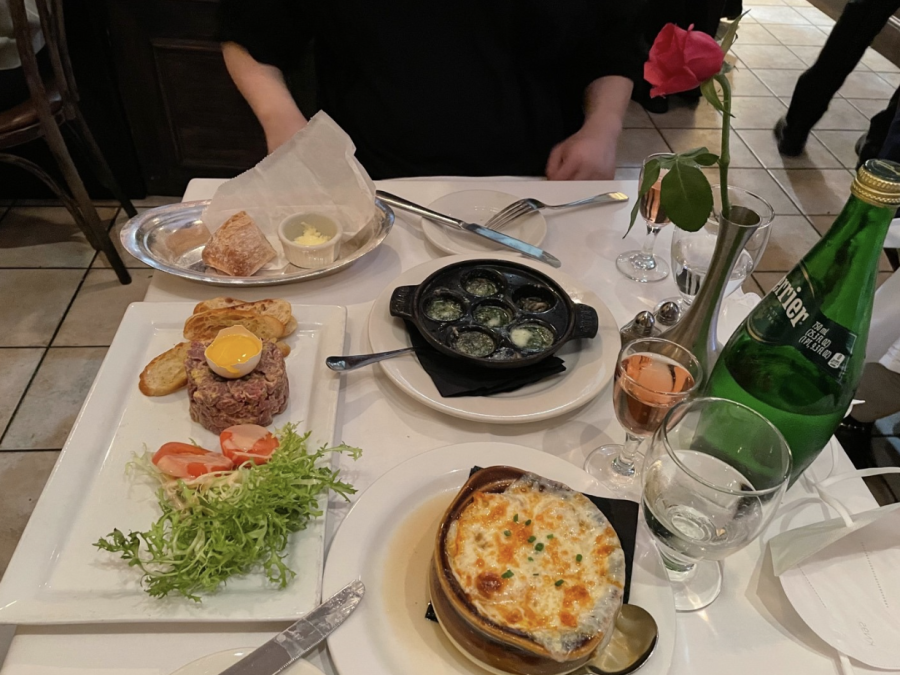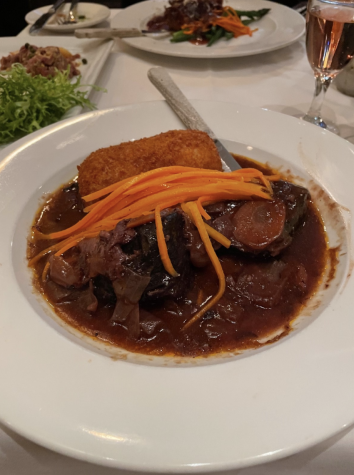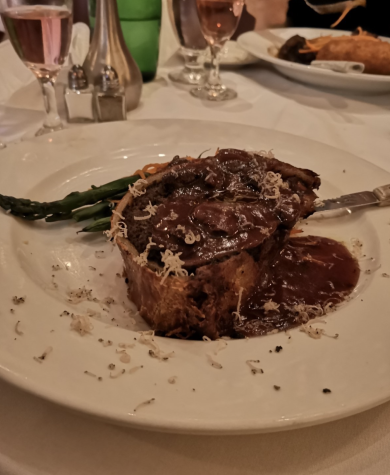 Reviewer Rating: 9/10
Kava Neo Taverna
Greek. 315 Shawmut Ave, Boston, MA 02118. Prices: $$$. Reservations: Phone and Online.
By Elisabeth Hadjis

Nestled among the brownstones of Shawmut Street lies Kava Neo Taverna – co-owners George Axiotis, Irakli Gogitidze, and Shahrokh Reza's modern take on an authentic Greek tavern. I happen to be Greek, and I take my Greek food very seriously. I think Kava might be home to some of the best Greek food I've had outside of Greece or my grandmother's kitchen. Kava's menu, much like the Greek diet, offers something for everyone – vegans, vegetarians, and meat eaters alike. Enjoy a little slice of Greek home cooking with their signature phyllo pie of the day (pita tis imeras). For seafood lovers, I suggest trying out my favorite menu item, the grilled octopus (oktapodi). Veggie fans can dig into one of Kava's many meat-free dishes. I love their lima beans in tomato sauce (gigantes), and the less traditional oven roasted cauliflower (kounoupidi). If you're over 21, pair your meal with one of Kava's extensive Greek wine choices. Vino's not your vibe? This spot also boasts an incredible cocktail menu featuring traditional Greek liquor, including the infamous ouzo and lesser-known masticha. I recommend the Tsipouro Mule, the Santorini Lemonade, and the Mastiha Spritz. Whatever you order, make sure you do it with lots of friends. Greek food is meant to be shared, and Kava's philosophy is certainly no different. With a meze-style menu, guests can make the most of their Kava experience by ordering multiple small plates to nibble on. From the friendly ambience and service to mouth-watering dishes, the owners have managed to replicate the feeling of a classic Greek tavern, right in the middle of Beantown.
*** There is one catch, though; getting a reservation at this popular South End joint can be a challenge. The reservation portal opens at 7am every morning, and only offers day-of bookings. Spots tend to fill up quickly, so if you're looking to claim a table at Kava Neo Taverna, be sure to plan accordingly.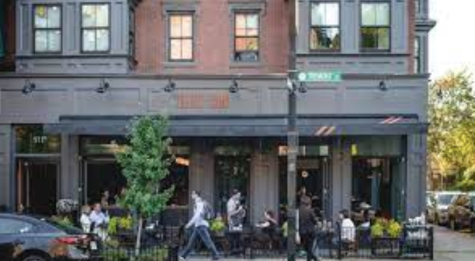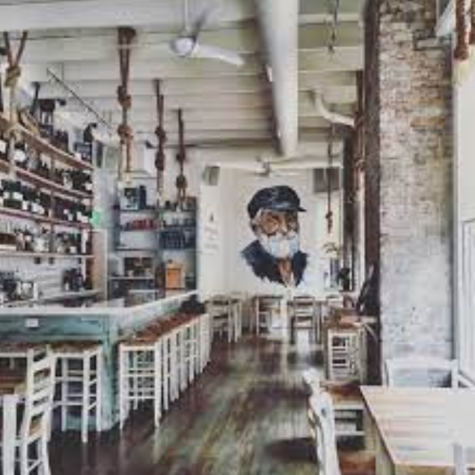 Reviewer Rating: 8/10
Go Chi
Chinese. 390 Main St, Malden, MA 02138. Prices: $$. Reservations: Phone and Online.
By Jieyi Zhou 
Go Chi is a northeastern Chinese restaurant located less than a 10-minute-walk from the Malden Center MBTA station. I highly recommend the crispy twice cooked pork in sweet and sour sauce. The pork is super crispy, with a medium thickness. This dish is a famous specialty from the northeastern area of China. The restaurant also serves a North Korean style cold noodle soup with a very fresh taste. It does not serve any greasy food. There is not a lot of spicy food in this restaurant because in northeastern China, many dishes are sour, salty, or sweet. These dishes are mainly stews.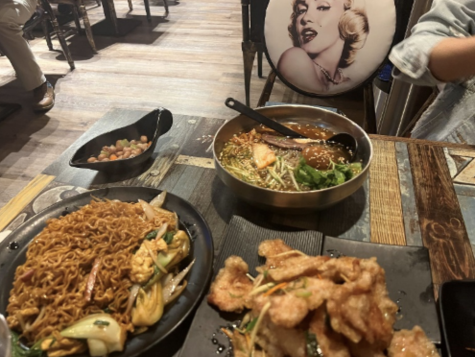 North Korean Style Cold Buckwheat Noodle Soup, Fried Noodles and Crispy Twice-Cooked Pork. CC: Jieyi Zhou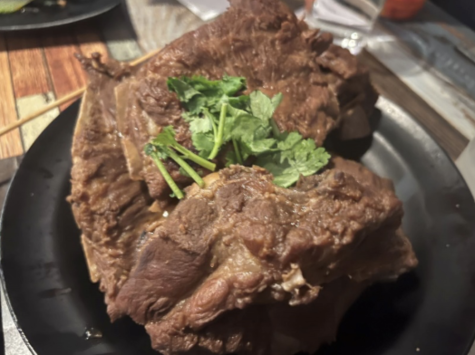 Dongbei Braised Spare Ribs. CC: Jieyi Zhou
Reviewer Rating: 7/10

Spicy World Chinatown
Chinese. 7 Beach St, Boston, MA 02111. Prices: $$. Reservations: Phone and Online.
By Jieyi Zhou 
Spicy World is tucked away in a small corner of Chinatown. It serves delicious dishes of mostly spicy food, with a lot of selection! I recommend the chicken feet, the skewer pot, and the Chinese grilled fish. If you do not eat spicy food very often, please carefully choose the degree of spiciness. For the skewer pot and dry pot, you can select the food yourself to make your own dish, and you can also add your own selections to your order of grilled fish! The chicken feet pot was a very large serving, so if you order that it could easily serve three to four people in your group. 
(Editor's note: This place is clearly not for vegetarians, or even the faint of heart… – SG)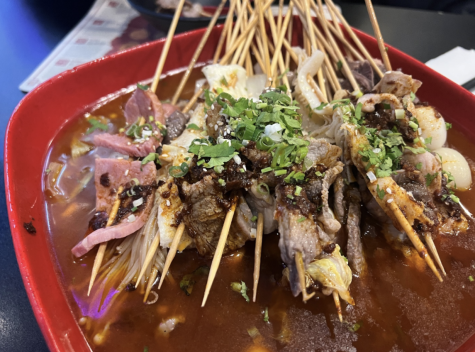 The skewer pot. Very spicy! CC: Jieyi Zhou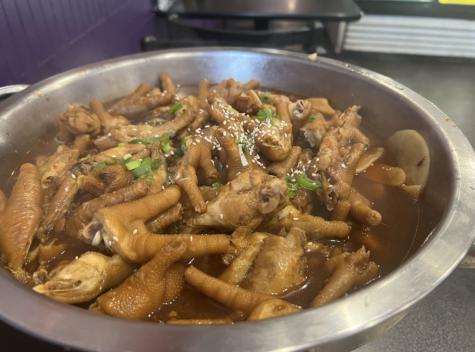 Chicken feet pot with chicken wings. CC: Jieyi Zhou
Reviewer Rating: 7/10
Purple Shell Boston
Japanese. 11 W Broadway, Boston, MA 02127. Prices: $$$. Reservations: Phone and Online.
By Jieyi Zhou 
This restaurant serves Japanese Asian fusion food and they have very amazing nigiri and omakase. I recommend that you order the bone marrow which is served with oxtail marmalade and citrus salad. I can say this is simply a perfect match. While the beef marrow was a little greasy, the citrus salad made you feel fresh. If you don't know what to order, you can just choose sushi sets or omakase, or the chef can select for you. Everything is fresh and delicious. Oh, and by the way, there is oyster happy hour from 6 p.m. to 9 p.m. every Tuesday. The oysters are big, fresh and sweet.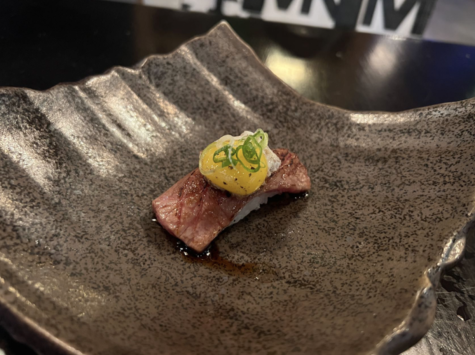 Torched Wagyu Nigiri. CC: Jieyi Zhou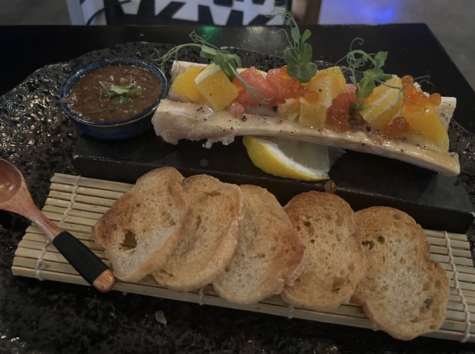 Bone Marrow. CC: Jieyi Zhou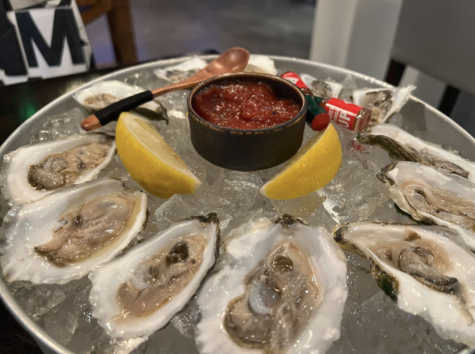 Oysters, fresh and sweet. CC: Jieyi Zhou
Reviewer Rating: 8/10
Read a previous edition of our restaurant reviews series here.