Global Observer Recommends… Even More!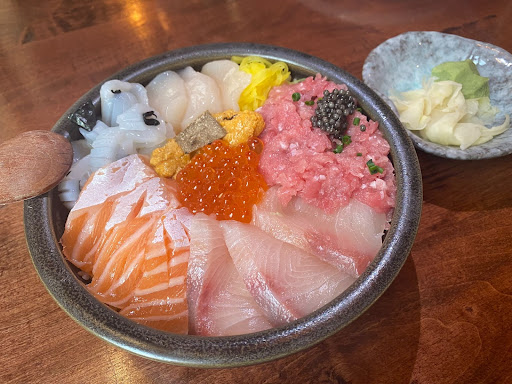 As the city of Boston begins to emerge from a pandemic that has devastated its service industry, some restaurants will never be seen again. Others, though, have come roaring back, innovating and exciting the punters desperate to share a nice meal in warm company once again.
The staff of the Global Observer likes to eat out as much as everyone else. Here are some reviews from our contributor's meals out at restaurants across Boston in the last couple of weeks:
Nagomi Izakaya
Japanese. 636 Beacon St Ste A, Boston 02215. Price: $$. Reservations: Online.
By Jiayi Hao
Nagomi Izakaya is located near Boston University. The restaurant serves fresh sashimi and multifold Seafood-Don. You can enjoy caviar, sweet sea urchin and soft, greasy foie gras while sitting in a classic Japanese-decorated restaurant. The cuisine meets a very high standard, both in terms of aesthetics and taste. Sake and other alcohol is also available. For a romantic, Asian-style evening with a date, Nagomi Izakaya makes an exceptional choice!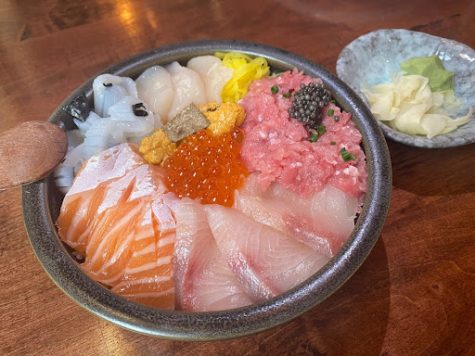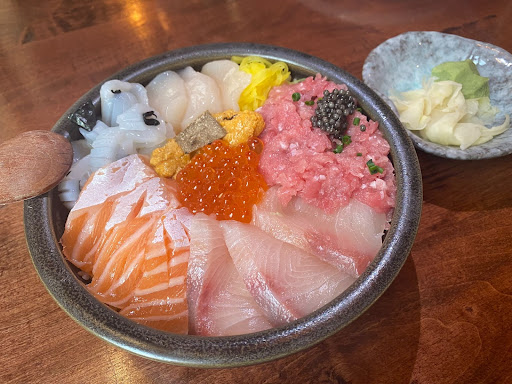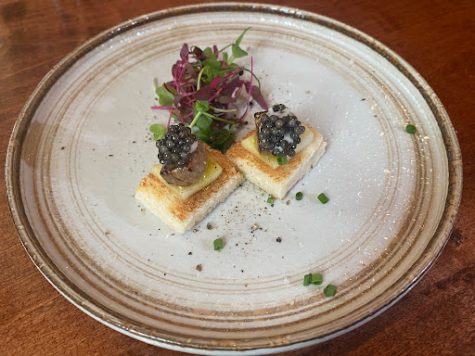 Al Wadi
Lebanese. 1249 V.F.W. Parkway, West Roxbury. Price: $$. Reservations: Phone and Online.  
By Matt Carroll
Al Wadi features Lebanese food – delicious Lebanese food. My wife and I have been going there for years. We have never been disappointed. Most recently, I ate the Lamb Ouze Special ($28), while Elaine had the Chicken Shish Kebab Taouk ($25). Our verdicts? Both were fantastic and plentiful – definitely enough for lunch the next day, which was nice, too. The service is fast, efficient and pleasant. Plus there's plenty of parking – sometimes an issue with Boston restaurants.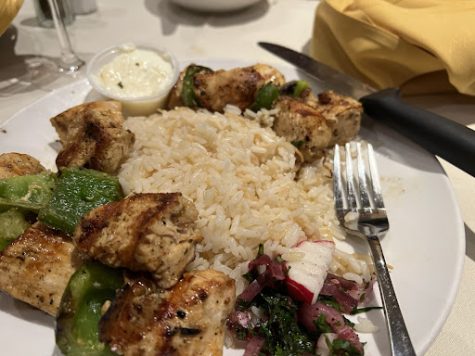 Sei Bar / Xiang Si Guan
Chinese. 109 Water St., Wakefield, MA. Price: $$. Reservations: Phone and Online.
By Yuqing Jin
As soon as you enter Sei Bar, you can hear the Chinese pop music playing. The whole store is decorated with dark red solid wood furniture, which creates a wonderful sense of atmosphere. We ordered 11 dishes. The Sei Bar (the Chinese name is Xiang Si Guan) specializes in Hunan cuisine, which is one of the most famous cuisines in China. My favorite dish here is steamed pork chops, covered with flour. The soup with fresh meat permeates the covered glutinous rice, which is soft and delicious. By the way, the proprietress of this restaurant is very enthusiastic! The only issue is that the portion of each dish is very small. However, the price is not expensive. The average dish does not exceed $20.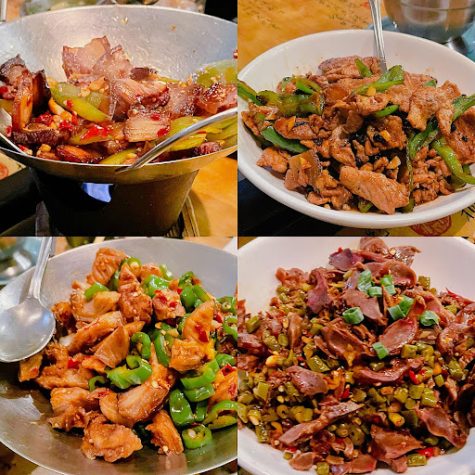 Pho Real
Vietnamese. 279 Newbury St., Boston, MA 02116. Price: $$. Reservations: Phone and Online.
By Shuang Jing and Ziyu Peng
Located on Newbury Street, the newly opened Vietnamese restaurant, Pho Real, attracts a lot of diners who enjoy fresh soup and tender pho noodles. They serve pho, rice plates, vermicelli and Vietnamese sandwiches as the entrees, with appetizers like spring rolls or shrimp rockets as well. Prices vary from $11 to $22. On Tuesday at 7pm, there were not so many people. You can choose a seat by the window that you like, and then wait for your dinner leisurely. The specialty of this restaurant is in its name, pho, a food made of rice milk from Vietnam. We ordered a bowl of classic beef noodle soup (Pho Tai) and the special cuisine, Pho Dac Biet, which is fine sliced pork and meat balls cut in half on the top of thin pho, seasoned with soy sauce, coriander and shallots. The service was very timely.  These soup-based cuisines have a clear and refreshing taste. They are great combinations of fragrant vegetable leaves and rich meat, bridged with the subtle flavor of soy sauce. The soup's color is bright and appetising. The noodles are slim and soft and smooth. The beef slices were fresh and tasted sweet when blended with the delicious soup. The rice noodles are sprinkled with a little shredded green onion and chopped parsley to enhance the flavor of the soup. If you like, a plate of raw bean sprouts and lime petals will also be provided.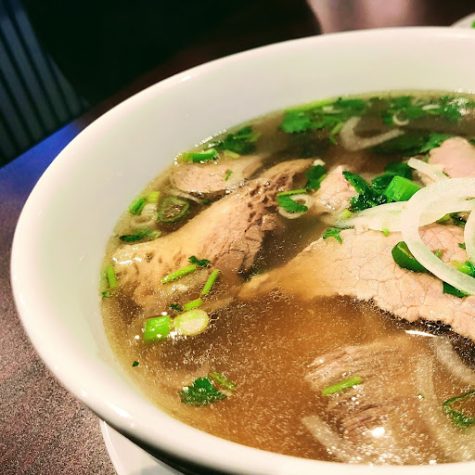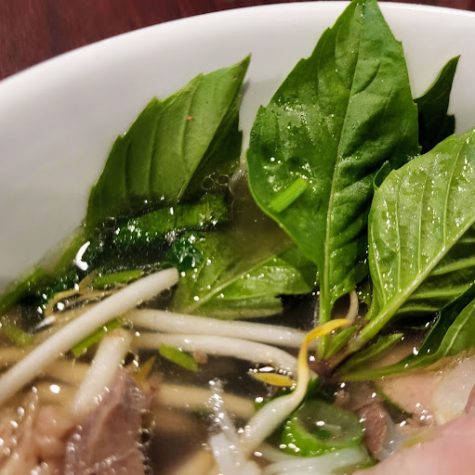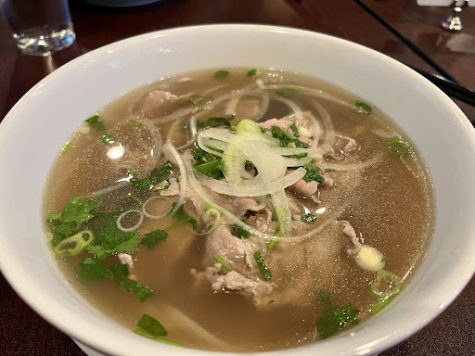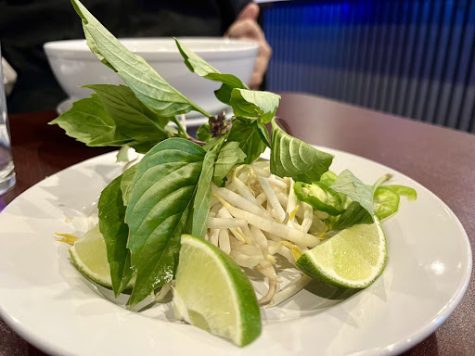 West on Centre
American. 1732 Centre St., West Roxbury. Price: $$. Reservations: Phone and Online.
By Matt Carroll
West on Centre is the kind of place that every neighborhood wants, but not many get. The food is excellent, you leave with a full belly, and it's on the main street, so it's an easy walk for many people in Westie. The restaurant is split in two halves – the restaurant side and the bar side, where you can also order off the full menu, and watch whatever games are on. My wife and I head to the restaurant side; me and my Red Sox fan friends gravitate to the bar side so we can catch the latest disaster. My favorite is the West burger ($16) – a hearty bacon cheeseburger. It comes with fries; I usually opt for the sweet potato fries. My wife most recently got it with mashed potatoes, which are delicious. Pro tip: Onion rings are served on the bun, but I take them off and eat separately. They are too good to eat with the burger.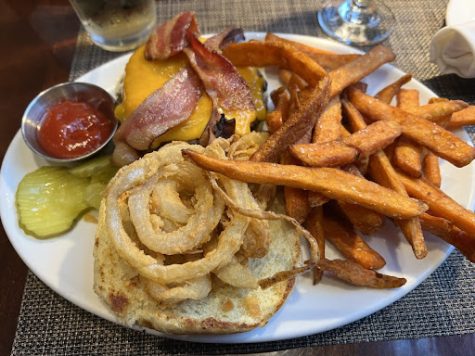 Madras Dosa
Indian. 55 Boston Wharf Rd, Boston, MA 02210. Price: $$.
By Oishika Hota
Madras Dosa Co. is a 10-minute walk from the Boston Seaport. If you're a fan of South Indian cuisine, this is the place for you. It's a small, not-so-Indian-looking restaurant where you may have to wait for a table on a busy day; which is pretty often. But it's worth the hype, primarily because there's no dearth of choice at Madras Dosa Company; they offer a wide range of chaats, dosas, idlis, and sandwiches. Here's a warning though – the food here is made for the Indian tongue, so if you aren't used to spicy food, some of the food options offered here may be a tad hot for you. If you're looking for authentic Indian food, Madras Dosa Co. is a pretty good choice. The mixture of the desi crowd, food, and the iconic Bollywood songs playing all day act as a small Indian bubble in Boston.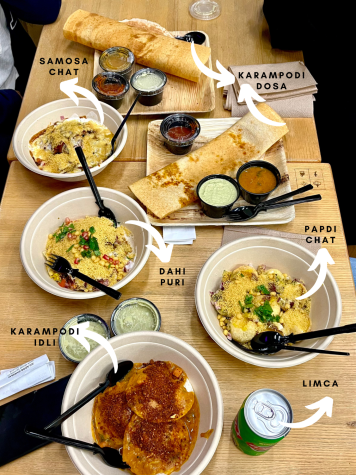 Read a recent previous edition of our restaurant reviews series here. 
This list will be updated periodically.  The views in this piece do not reflect endorsements by the Global Observer, nor are they a result of any favor or arrangement with the establishments included.