Boston immigrant groups react to Biden plan
As President Joseph R. Biden's sweeping immigration reform bill enters into debate in Congress, immigrant groups have responded with both hope and disappointment to various aspects of the plan. 
Will the Remain in Mexico program come to an end?
Hemanth Gundavaram, director of the Immigrant Justice Clinic at Northeastern University's School of Law, said the main change his clinic is hoping to see is an end to the Trump-era Migration Protection Protocol, also known as the Remain in Mexico Program.
"Under the MPP, asylum seekers were being kept in Mexico, rather than being able to come into the United States to go forward with their asylum applications. That has stopped going forward," said Gundavaram. "We're hoping that all the people who are already in MPP will be, 'paroled in,' which is essentially allowing them into the United States to go forward with their case. If that happens, that will be a huge change." 
Asylum for victims of domestic violence
Much of the work those at the Immigrant Justice Clinic do is with asylum seekers, Gundavaram said. Included in the bill is the elimination of the one-year deadline to file asylum claims, as well as an increase from 10,000 to 30,000 on U visas, the type of visa given to victims of certain crimes and physical or mental abuse. Gundavaram hopes further legislation will ensure that claims by victims of domestic violence will also be more likely to be granted asylum. 
"The previous administration undid an Obama-era decision to let domestic violence claims have a more positive view in terms of whether they fall under the definition of asylum," he said. "I think what we saw the last four years has been kind of an assault on every aspect of immigration and then specifically on, certainly on every aspect of asylum work, so it's gonna take a long time to undo all of this."
Inclusion of Immigrants
In addition to increasing the number of migrants allowed into the U.S. and facilitating the citizenship process, Biden's proposal also seeks to increase inclusion of immigrants. The bill calls for funding to organizations to "expand programs to promote integration and inclusion," and includes a provision that would replace the word 'alien' with 'non-citizen' on U.S. immigration laws. 
Natalícia Tracy, the Executive Director of the Allston-based Brazilian Worker Center, said that this change in rhetoric is what her organization is most looking forward to. 
"We are just excited about, looking from a holistic perspective, creating a more inclusive country," she said. "So much hate has been spread throughout the country, and we are very excited to have a more progressive, inclusive administration that is going to put a lot of work into healing the country."
The Brazilian Worker Center works with Brazilian and other Latinx families and individuals not only to support immigrants on issues of workplace rights, but also the broader issues immigrants face. One of the biggest struggles the center had to address under the Trump administration was family separation. 
"There are a lot of mixed status families who are in limbo because of Trump's policies," said Tracy. If passed, the new legislation will eliminate policies that result in family separations, including the 3- and 10-year bars that prevent immigrants who entered the U.S. illegally from re-entering for three years if they have been in the U.S. for less than one year, or 10 years if they've been in the U.S. for more than one year. 
Lack of protection for immigrants with criminal records
Although the U.S. Citizenship Act would be the most significant immigration reform since the 1986 Immigration Reform and Control Act if it is passed, one thing Bethany Li, Director of the Asian Outreach Unit at Greater Boston Legal Services, said that it's still missing is protections for immigrants with criminal records. Li works closely with the SouthEast Asian community, a group who she said suffered from the over-policing of the 1990s. 
"In the SouthEast Asian community, the majority of people who have been ordered deported, were ordered deported for criminal records," said said, "And it's really the direct result of the over-policing of the 1990s. In the same way that it  affected black and brown communities, SouthEast Asians were caught up in all of that." 
Under Biden's plan, undocumented immigrants must still pass criminal and national security checks in order to be eligible to receive temporary legal status. Li said she hopes the Biden administration will be an improvement on the Trump administration, but acknowledged that this may not be the case for those with criminal backgrounds. 
"SouthEast Asians have been deported since the early 2000s, but under the Trump Administration we saw a huge uptick- it was like 289% in one year in deportations of Cambodians," she said. "I'm hoping that won't be the case in the Biden administration, but if you look at his otherwise very expensive and hopeful bill, it still does not consider the circumstances of why people might have criminal records."
The 353-page bill was introduced in the House on Feb. 18. To pass in the Senate, the bill will need full support from Senate Democrats, as well as support from 10 Republican Senators in order to avoid a filibuster.
Leave a Comment
About the Contributor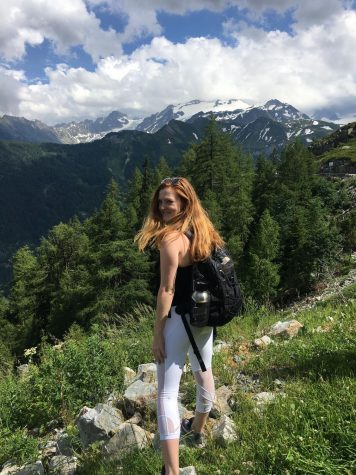 Kelly Garrity, Editor
Kelly Garrity (she/her/hers) is a fifth year undergraduate student at Northeastern University pursuing a degree in Political Science and Journalism. She...