Valentine's Day with a Valentine thousands of miles away
I have never been a big fan of Valentine's Day. It's not quite an important holiday in Guayaquil, Ecuador, where I come from.
But spending the day all by myself this year while America celebrates the joy of love, it's inevitable not to think about him. And by him, I mean my boyfriend who is back home in Ecuador.
I never planned to have a long-distance relationship. In fact, when I considered moving to Boston for my master's degree, I thought about going through it with no strings attached. I had some very bad dating experiences in my undergraduate years. I guess it was a time where most people are still figuring out what to do with their lives and commitment is not a top priority.
With that in mind, I thought to myself, "This independent woman is going to marry her career!"
But then, I fell in love. I'm not going to get into the details of my love story, but it came unannounced, as it usually does. 
Exactly a year before arriving in Boston, I met the one who is now constantly cheering me on and motivating me to be the best version of myself. I am grateful for having him as my greatest supporter.
Although we won't celebrate Valentine's Day together, this occasion makes me think about how I'm going to show my love not just this February, but in all the months to come. The bright side is that every day could be Feb. 14.
While abroad, I realized that I'm not the only international student in a long-distance relationship. I had conversations with others on what their plans are to remind their Valentine that they love him or her this month. 
Here's our master plan:
Plan 1: Be empathetic 
It is no doubt challenging for those of us who left home, especially when we are so used to having our significant other by our side, through the bad and good days. We need to keep in mind, however, that we left an empty space for them too. They are having just as rough of a time as we are. 
Lauryn Clarke, a 22-year-old student at Suffolk University, is in a long-distance relationship with her boyfriend in Nassau, Bahamas. She said this Valentine's, she's going to "pay extra attention to the small things."
By which she means showing she cares for his great and small achievements, as he's also going to attend school back home. "I always try my best to make him know that I'm excited for what he's done," she said.
Also, she always lets him know what's going on in her day. It's very nice to send a message telling your significant other what your plans are for the day, especially, when something reminds you of them.
Since my boyfriend and I are both coffee lovers, I try to send him a picture of my daily cortado whenever I can. It's the millennial way to say that you are thinking about them. Maybe this February, I can arrange a coffee date through Facetime.
Clarke said that sometimes she can get very busy or is in a hurry, so she tries to "[keep] him informed of what's happening [so] he won't worry so much about my safety."
More than being empathetic, it's about being present. For example, chatting over each other's lunch break or a five-minute-call before bedtime to wish each other sweet dreams.
Plan 2: Be (more) romantic 
This advice may be helpful to those who believe that romance can only exist when you are physically together. I'm sure nothing beats a warm hug and a tender kiss, but Valentine's Day in the U.S. offers up many ideas on how to be romantic. 
A gift is never a bad idea and it doesn't have to be expensive. There's always the option of purchasing a gift on Amazon and having it shipped to their place, but 21-year-old Mar Manrique, a student at Emerson College from Barcelona wants to keep it vintage.
"I'm sending a postcard to my boyfriend," Manrique said. "I don't celebrate Valentine's Day in Spain, but as I'm the U.S., where people use postcards and letters I thought it would be a great idea of reminding him how much I love him."
Manrique is still figuring out how to use the postal service, but she has already written a very honest and romantic note on the postcard. "With a postcard, he won't forget where I am. Miles away, but thinking of him," she said.
I do think a postcard could be a simple yet sweet gift. For me, I'm thinking of texting my boyfriend's favorite bakery back home and asking them to send him a cake. Thank God for electronic wires and WhatsApp!
Plan 3: Be cheesy
Based on all the things that I previously wrote, of course, we are supposed to be cheesy during this time.
Pirzan Turel, a 28-year-old student at Northeastern University, is planning on doing so this upcoming Feb. 14.  He's not used to celebrating this holiday either, but as he's in a long-distance relationship now, he has some "cheesy" ideas.
"I'm planning on organizing a Skype date," Turel said. "I'll dress up and put [out] a candle." 
I suggested that he play the guitar on camera during the date. Like him, I never thought a Skype date could be romantic, but it could be if you get creative and put your heart into it. Yes, let's see where love can drive you: whether it's the idea of ordering pizza at the same time or opening a bottle of wine and raising a toast to your love via the computer.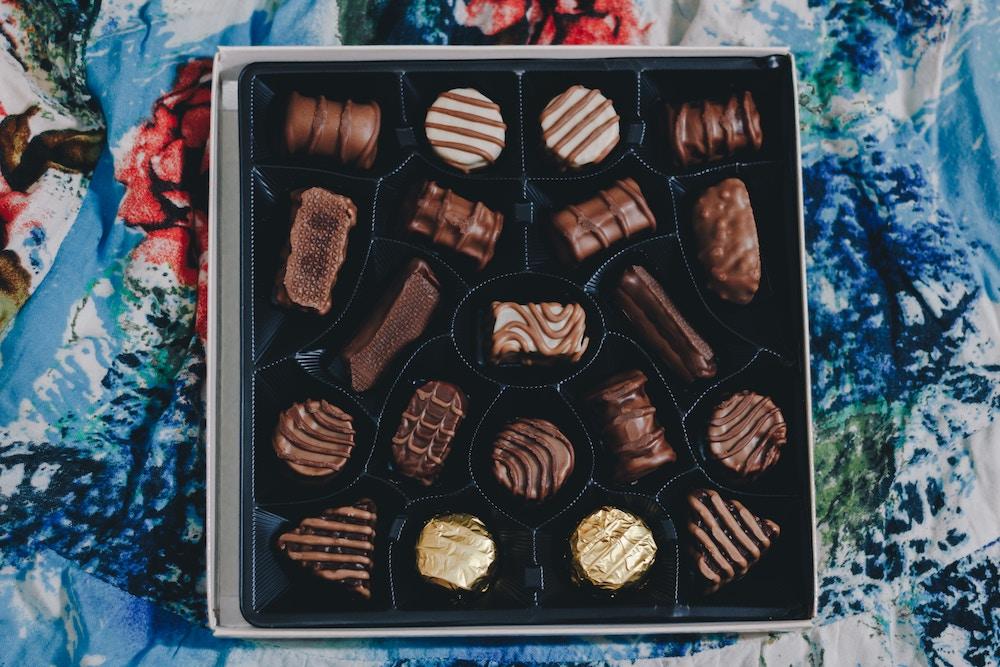 Consider the time difference when you are organizing this. You may be having breakfast and she or he, dinner.
Last but not least: be honest 
Here's something I always tell myself to give me strength:
Time will pass by and you and your significant other will remember, with fond memories, when you two did these ridiculous things. By then, you both will be thankful you survived that period and your love is still intact.
No matter how, no matter when, we have to be present and never forget to express our feelings and say:
I miss you, 
I always have you on my mind, 
I'm right there with you, 
I love you.
As a writing enthusiast, I may write something cute and cheesy to tell him I love him and thank him for everything he does for me.
I'm still figuring out where and how. 
Any ideas?